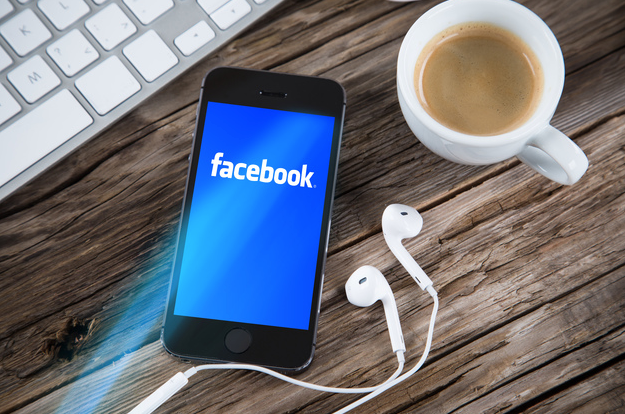 Facebook Branded Content Update is Making Headlines
Facebook defines branded content as:
Any post — including text, photos, videos, Instant Articles, links, 360 videos, and Live videos — that features a third party product, brand, or sponsor. It is typically posted by media companies, celebrities, or other influencers.

And branded content on pages as: content originating from the Page owner that features third party products, brands, or sponsors that are different from the Page owner.

 The Branded Content Policies
As it stands currently (April 28th) the policy language states that "branded content on pages is only allowed from Verified Pages (with the blue badge)" and that they must also follow very specific guidelines.
What this means in black and white
Only pages that are verified (with the blue badge) are allowed to post "branded content."

If you are a verified (with the blue badge) page, you may only post branded (sponsored) content when it meets the Facebook requirements.

If you are a verified (with the blue badge) page, and you do post branded content, and tag the owner appropriately, the owner will be notified of your post, have access to all the stats of your post, have the ability to share your post to their page, and be able to pay to boost your post. They will not be able to edit or delete your post.
What this means for bloggers and business owners who use Facebook to turn a profit
Per Facebook's Terms of Service (TOS), you agree to only post content to Facebook that you own. Facebook has provided a blue verification for people, media, and companies/organization pages in order for them to promote brands and products not their own.
If your page is not verified (with the blue badge) you MAY post links to your website, your own self-created products, or images of your own branded logo/products. But you MAY NOT post links to or pictures of anyone else's posts, logos or products. To share content that is not your own, you will need to 1. share someone's else's post to your page (using the share button), or 2. link to an article on your website where the promotion of that brand or product can be found. However, if you have Facebook Instant Articles installed, the second option could also be problematic as Facebook also has strict rules about what may and may not be in your post when it feeds to Facebook Instant Articles. More about

Instant Articles here.

If you are a verified (with the blue badge) you, and anyone who posts to Facebook for you, need to become very familiar with the Facebook requirements for approved branded content. 

Read them in full here.

Part of complying with the new regulation is tagging the brand you are promoting using the new "buddy" tool. The handshake icon buddy tool is only available to blue verified pages. You can only tag one brand per branded content post.
Further Questions and Answers
Q: Does this really apply to me?
A: If you own a Facebook page and regularly promote branded content, it applies to you.
Q: How do I verify my page on Facebook?
Q: How do I post branded content on Facebook?
A: If your page is blue verified, just like you click the camera to add an image to a Facebook post, you'll be able to (and be required to) click the handshake icon to tag the brand you're promoting (this ONLY applies for blue verified check marked pages.)
If you're not blue verified, you're not supposed to promote anything that is not your own content, per their current wording, and you also will not have access to the "buddy" icon and branded content features.
Unverified pages may still purchase ads from Facebook.
Q: What if I am grey verified? What is the difference? 
A: Per a Facebook Rep: blue is for a public figure and grey is for a business. Currently, your page needs blue verification to post branded content. Grey just rolled out to separate the two. Pages with the grey check do not have access to the Branded Content button and features.
Q: If I want to share a friend's post (no money or affiliate links involved, I just love her stuff or found it encouraging), can I?
A: Using the share button to share her content from her page to your non-verified page is acceptable.
Q: What is Facebook's reasoning behind this?
A: Facebook hasn't included me in the board meetings or strategy meetings, and I'm not very good at mind reading, but my opinion is that it appears that Facebook is tired of not being able to control the small bloggers, companies and influencers whose posts are becoming more ad-ish, and they also don't like to not be compensated for the promotions those bloggers get paid to do using their platform. Based on the TOS, I would also deduce that this was Facebook's intention all along. If you're going to promote content not your own, you should purchase an ad to do so.
Posting content that you do not own to your Facebook account (including to profile, page, event and/or groups) is a violation of the Terms of Service (TOS) you agreed to when you opened your account. (See TOS here). Facebook has not been enforcing this policy, but appears to have decided to do so from here on out.
Q: What will happen if I don't verify my page?
A: I can't say for sure. There is no current information on what will happen if an unverified page continues to promote branded content. I can't imagine Facebook will have the manpower to monitor individual posts from thousands of bloggers daily, but it would be very easy to simply shut your page down for non compliance to their stated policy.
Q: Does this affect my personal profile, my groups or my events?
A: The Branded Content Policy does not mention personal profiles, groups or events. However, the terms of service policy for your account states that you agree not to post content you do not own to your Facebook account, which would then include Facebook groups, events, pages and profile.
Facebook is it's own business, and makes it's decisions based on what is good for Facebook. You own your business and must make decisions based on what is good for your business.
Bloggers and Online businesses previously sharing branded content on non-blue-verified pages will need to be more creative with their promotions from here on out. If you've been doing smart business to this point and not putting all your eggs in one basket, you'll realize that this is not the end of the world. There are still other platforms to work with: Twitter, Instagram, SnapChat, Pinterest, YouTube...
You have a choice to make: play by the rules, or choose not to play.
This post was originally published on ComoBlog.com. Huffington Post readers are invited to connect with Katie and download a complimentary copy of her ebook The Blogger's Guide to Seasonal Marketing by visiting ComoBlog.com. 
REAL LIFE. REAL NEWS. REAL VOICES.
Help us tell more of the stories that matter from voices that too often remain unheard.
This post was published on the now-closed HuffPost Contributor platform. Contributors control their own work and posted freely to our site. If you need to flag this entry as abusive,
send us an email
.