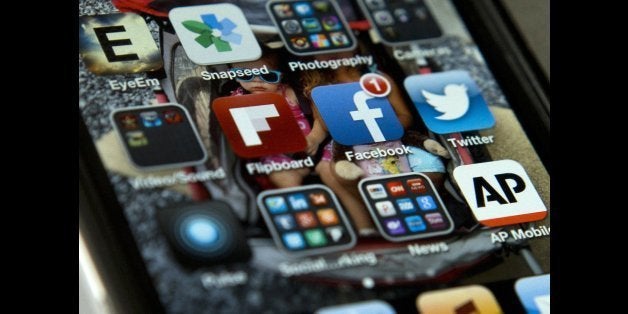 Rather than being lauded for remarkable achievement, Twitter's management has had to endure Wall Street catcalls over "slow" user growth, a silly article in The Atlantic, entitled, "A Eulogy for Twitter" and a share price plunge from a late-December high of $74 to the low $30's. A frustrating five months to say the least.
To the pundits, most all of whom have never built a company, let alone one as successful as Twitter, I would offer that there is nothing wrong with Twitter's business. In just eight years it has gone from an idea to the definitive, 24/7, global town crier. Its import and opportunity are immense and demonstrable regarding dissemination of news, gossip or instruction, not to mention the chance for us commoners to rub digital shoulders with celebrity.
A secondary Twitter issue, somewhat enmeshed in the first, is frequent comparison of its' large growth runway to Facebook's. Facebook as the true, in-depth, two-way, social network, connecting people with their family, friends and acquaintances, creates a far wider and deeper engagement, thus has a much larger growth opportunity; kind of ginormous trumps gigantic.
The better comparisons for Twitter were tipped in Will Oremus' recent piece in Slate, "Twitter Is Not Dying." He made two keen observations, "...Twitter is to news as Instagram is to photography..." and "...Don't be surprised to see Twitter become more YouTube-like..." Right on! Carrying those points a step further, I'd note that Instagram is thriving as part of Facebook, while YouTube has become a huge moneymaker for Google.
What might those thoughts, combined with Twitter's still a-tad-lofty stock valuation, suggest?
· No doubt, Twitter's user and revenue growth could be turbo-charged as part of either family, Facebook or Google.
· Shopping Twitter would likely bring immediate and sizeable reward to its' shareholders. Would Facebook or Google pass up a chance to bid on such a well-positioned, strategic asset? Don't think so. Also, serious interest would likely arise from other Tech and Internet titans - perhaps Apple, Microsoft, Amazon, Alibaba, Tencent, etc. - each for their own strategic reasons.
Considering all the relevant constituencies (employees, users, advertising clients and shareholders), I believe, the best family for Twitter would be Facebook. Mark Zuckerberg is rapidly collecting a portfolio of dominant, social media properties - each performing nicely on its' own and become even more powerful if integrated. Twitter sits in that bullseye.
· Facebook: The in-depth, two-way, social interaction (active and passive), connecting people with their family and friends, across all geographies, races and age groups - second most-visited website in the world, engrained in the daily lives of 1.3 billion users and climbing.
· Instagram: The Internet's dominant photo sharing site, with 200+ million users and rising rapidly.
· WhatsApp: The leading global, proprietary, cross-platform, instant messaging service, with 500+ million users and ascending apace.
· Oculus Rift: The forefront virtual reality experience. To quote Mark Zuckerberg, "Imagine enjoying a courtside seat at a game, studying in a classroom of students and teachers all over the world or consulting with a doctor face-to-face -- just by putting on goggles in your home...sharing not just moments with your friends online, but entire experiences and adventures." Sounds useful and fun.
It's not hard to imagine Twitter and Vine (Twitter's globally popular six-second video-clip property) fitting in and thriving as part of the social media pantheon Facebook has assembled. It's equally easy to see how Facebook could benefit from the additions:
· Introduce Twitter and Vine to all the Facebook, Instagram and WhatsApp users.
· Platform leverage and operational synergies galore to exploit (sales and technology, in particular).
· Strategy sessions on the future of social media that could include a corporate brain trust of Mark Zuckerberg, Jan Koum, Jack Dorsey and Dick Costolo.
If Mark Zuckerberg thought it worth paying-up for Twitter this long-term Facebook equity holder would get it. I'm in Facebook for the long haul based on his vision, focus, competitiveness and execution. Traits I was fortunate enough to observe, up close, in 2006. [Note: I am not presently an equity holder in Twitter, having sold at $60. I'd consider re-establishing a position below $25.]
I'm just spitballing but a confluence of events seems to make this an interesting time to consider a bluebird on Facebook's shoulder. The pairing could be a "Zip-A-Dee-Do-Dah" moment, for both parties.
Calling all HuffPost superfans!
Sign up for membership to become a founding member and help shape HuffPost's next chapter