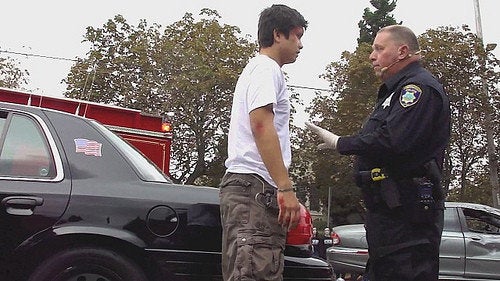 Not sure if you or a friend has a drinking problem? Head to Facebook.
According to a new study, the powerhouse social networking site can also be used as a diagnostic tool for alcohol issues. ZDNet has more:
Researchers at the University of Wisconsin-Madison and the University of Washington, Seattle, examined public Facebook profiles of more than 300 undergraduate students at those universities. The researchers divided the profiles into three categories: those with no alcohol references, those with alcohol references but no references to intoxication or problem drinking, and those with references to "being drunk," "getting wasted," or other terms they deemed suggestive of problem drinking behavior.

They then invited the profile owners to complete an online version of the Alcohol Use Disorders Identification Test (AUDIT), a screening tool that clinicians use to measure problem drinking. An AUDIT score of 8 or higher indicates an individual is at risk for problem drinking. The three groups in the study had average AUDIT scores of 4.7, 6.7, and 9.5, respectively.
Time notes that since college students infrequently utilize health services, the most significant indicators to behaviors affecting their health may be found through what they broadcast on Facebook.
Popular in the Community