Facebook wants to be your portal to the Internet. Many of its recent products are geared toward making sure you can experience news, chat with your friends and even send money without ever leaving the platform, and it seems the business model is paying off.
New figures from comScore, a web analytics company, reveal that Facebook is annihilating the competition when it comes to how much time people spend on social networks. Not only does Facebook reach a much larger audience than services such as Twitter, LinkedIn, Pinterest and Snapchat, it also saps more time from the people who use it.
The company provided its report, "Cross-Platform Future In Focus," to The Huffington Post on Wednesday. While it's full of interesting data about how people consume digital media, the Facebook numbers stand out simply because they highlight how powerful the company is no matter the age group.
Millennials use it far more than other apps, as do people above the age of 34.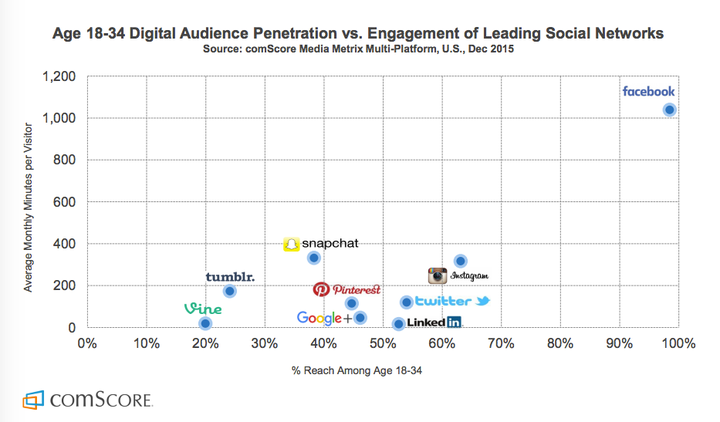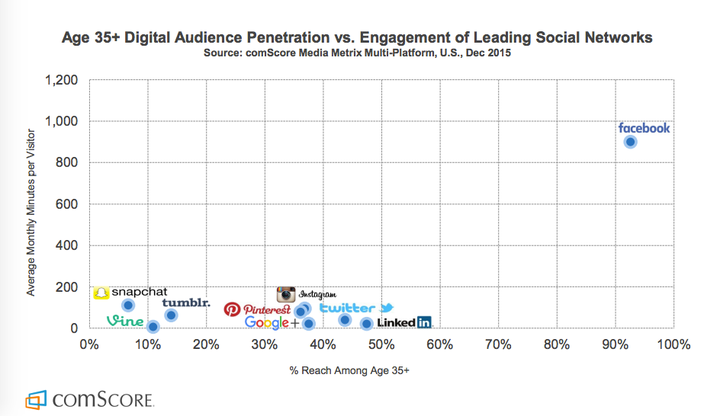 As Kurt Wagner described on Recode: "Facebook still has young people. Lots of them. This might explain why its market cap is nearly $340 billion."
Indeed, the numbers -- which detail mobile app usage in December 2015 -- prove how misguided the conventional wisdom that "young people are leaving Facebook" is. Most U.S. Internet users are on the social network, and they spend a lot of time on it.
Sorry, Peach. It's not your time.
Related
Popular in the Community