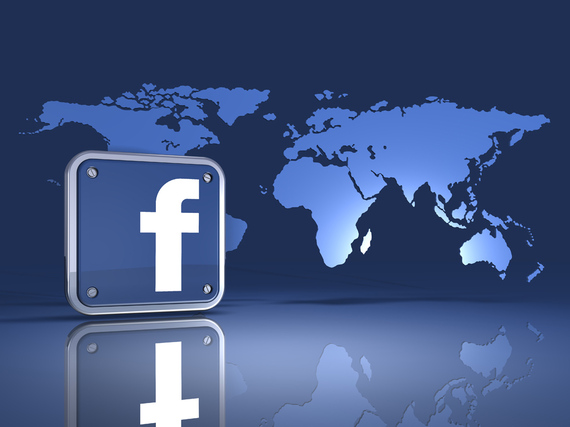 In just announced Q2 earnings, Facebook rocketed past analysts' expectations with quarterly ad revenue hitting $6.24 billion compared with $5.8 billion that was expected. Similarly, monthly active users jumped to 1.71 billion compared with the 1.69 billion expected.
Facebook appears to be firing on all cylinders. From a marketing perspective, it has created a marketing platform that gives marketers what they want while engaging the eyeballs of highly targeted users that advertisers crave.
With its audience that now numbers 1.71 billion, Facebook has unprecedented scale and reach. To give you a point of comparison, the average Super Bowl audience is between 110 and 117 million. Facebook has 1.13 billion daily active users, and unlike Super Bowl watchers that are distracted by parties and food, Facebook users are highly engaged. According to ComScore Media Metri, Facebook dominates the social media landscape
While Super Bowl ads cost a small fortune (a 30-second spot on the 2016 Super Bowl cost $5 million), Facebook ads are far more affordable. According to Digiday, for the same investment, you could buy 500 million Facebook video views and 1.6 billion impressions
Not only that, Facebook ads are in the news feed rather in distracting and interruptive places, and users can share their endorsement of the companies and products they like with friends and family.
One of the reasons Facebook ads cost considerably less is advertisers are able to better target specific audiences they want to reach. In many other media, advertisers reach an audience that is broader than the segments they prefer to target. While this can be good too, most advertisers do not want to spend money reaching lower-probability targets. Being able to send ads to only those that are most likely to want the product is very attractive to advertisers that know their target audience.
Facebook Audience Network
Facebook has integrated aspects of its previous media platforms into its Facebook Audience Network (FAN). This enables marketers to purchase ads across the Internet using FB's highly targeted audience data. This gives marketers the convenience of a one stop digital media buying shop while giving Facebook a piece of the ad revenue from all of the transactions.
Effective measurement tools
There are many tools readily available to measure the marketing impact of Facebook. A free tool from Facebook, called Facebook Insights, enables you to measure engagement and social return on investment. Google Analytics provides information on the business you generate from Facebook ads.
Using the measurement tools available, those that have measured the effectiveness of their promotion channels have found that Facebook provides a better return on their investment than many other alternatives. Marketing Sherpa and other sources have independent case studies that show the kind of results advertisers can achieve on Facebook.
Since Facebook has only scratched the surface on monetizing its huge, highly-engaged and targeted audience, it appears that it will continue to deliver the results that marketers want from their advertising. If it does, the company stock is likely to continue to experience healthy increases. As of this writing, Facebook's price/earnings ratio is 75.80. While some may consider this to be high, it is well within reason for a fast growing, highly-regarded tech company. To put it in perspective, Amazon has a P/E ratio of 312.78 and Linked In's P/E ratio is 774.89.
It appears that Facebook and its stock are on a growth trajectory that is likely to excite its constituents for quite some time. What does that mean for marketers? Right now, marketers can (1) reach a highly engaged audience of well-targeted prospects for less than other media and (2) buy the digital media they need using the FAN platform. This is the real basis for Facebook's success.
Marketing information system
Even so, what is true today may not be true tomorrow. Businesses should use their marketing information system to continually monitor the return they realize from their Facebook media investment and compare it with alternatives so they can be sure to put their limited promotion budgets to good use. As long as marketers continue to win, Facebook's upward trajectory is likely to continue.
Calling all HuffPost superfans!
Sign up for membership to become a founding member and help shape HuffPost's next chapter