Facebook announced last week that it has developed a program called "DeepFace," which researchers say can determine whether two photographed faces are of the same person with 97.25 percent accuracy.
According to Facebook, humans put to the same test answer correctly 97.53 percent of the time -- only a quarter of a percent better than Facebook's software.
The takeaway: Facebook has essentially caught up to humans when it comes to remembering a face. The program was developed by three in-house Facebook researchers and a professor at Tel Aviv University.
As an example, the developers show in a paper on the program that DeepFace can successfully recognize that this is Academy Award winner Sylvester Stallone.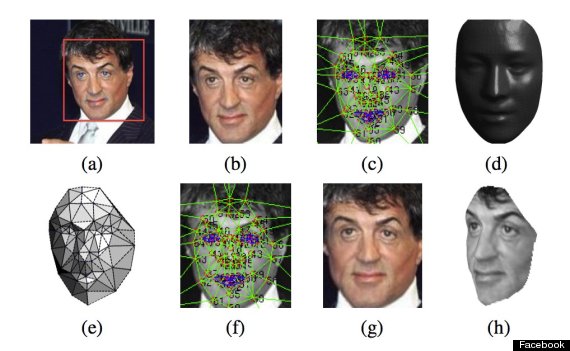 Here's another example of the program recognizing who we think is Calista Flockhart (a.k.a. "Ally McBeal"). We frankly find it disturbing that we can't tell and it can:

Already, Facebook's facial recognition software is able to suggest friends to tag when you upload a photo, using information like the distance between eyes, nose and eyes in profile pictures and already tagged photos. But those results are much more inaccurate than DeepFace, which uses techniques from deep learning, a field of artificial intelligence specializing in understanding irregular types of data.
In order to better match faces, the researchers created a "neural network" in its software meant to imitate animals' central nervous system.
There's a business purpose behind all this intellectual enthusiasm: Understanding all the information we post on the social network is central to Facebook's business model, which leverages data to personalize ads so you'll be more likely to click on them.
Related
Popular in the Community