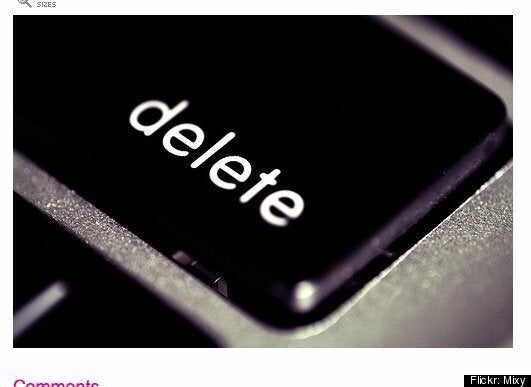 Getting off of Facebook could be getting much easier thanks to a new "Delete Account" option the social networking site reportedly has in the works.
Slashdot initially posted a short description of the rumored development:
Facebook have quietly added the ability to delete you account. 'Deactivate Account', under Account Setting, has become 'Deactivate or Delete Account', and when checked it purports to permanently delete your account and all information you have shared. Facebook is actually willing to erase your data permanently? They must be counting on very few people doing so.
A Facebook representative has since confirmed that the new "Delete Account" is being tested, telling The Next Web, "[W]e are constantly testing new ideas, including the placement of various features. One of these recent tests included variations of the delete account option for a very small percentage of people."
While Facebook makes it relatively painless to deactivate your account--go to "Account Settings," then click on "Deactivate Account"--at present, deleting one's Facebook account is no such straightforward task. To remove your Facebook account, you must go to http://www.facebook.com/help/contact.php?show_form=delete_account, click submit, then wait two weeks for your account to be deactivated (logging in to Facebook before the two weeks are up will void the deletion request).
Although the new deletion feature could help users leave the social networking site more easily, The Next Web notes they'll be leaving something behind: "Facebook's terms of service allow the site to keep that information once it has been acquired."
Do you think adding a "Delete Account" option would be a good move for Facebook? Why or why not? Tell us in the comments below.
Popular in the Community