Facebook continues to enable landlords and real estate brokers to post discriminatory housing ads, despite its promises to crack down on such practices in 2016, according to a new lawsuit.
The social media platform creates "pre-populated" lists of people that allow advertisers to exclude certain types of consumers, the National Fair Housing Alliance (NFHA) contends in a lawsuit filed Tuesday against Facebook. This includes barring women and families with children from viewing or receiving rental ads, the group says.
By allowing these options, Facebook is violating the Fair Housing Act, which protects people from discrimination when renting, buying or securing financing for a housing, the lawsuit alleges.
In October 2016, a ProPublica report found Facebook illegally allowed advertisers to discriminate based on race. The NFHA sent Facebook a warning the following month that the platform appeared to violate the Fair Housing Act. In response, Facebook vowed to change its advertising options. But the company didn't do enough, according to the NFHA lawsuit.
Advertisers can still choose to "exclude" certain types of families with children ("parents with preteens," "parents with toddlers," etc.), as well as some women ("moms of preschool kids," "corporate moms," etc.). Users with certain interests related to "disability" or "national origin" (such as "Disabled American Veterans" and "Telemundo") may also be excluded.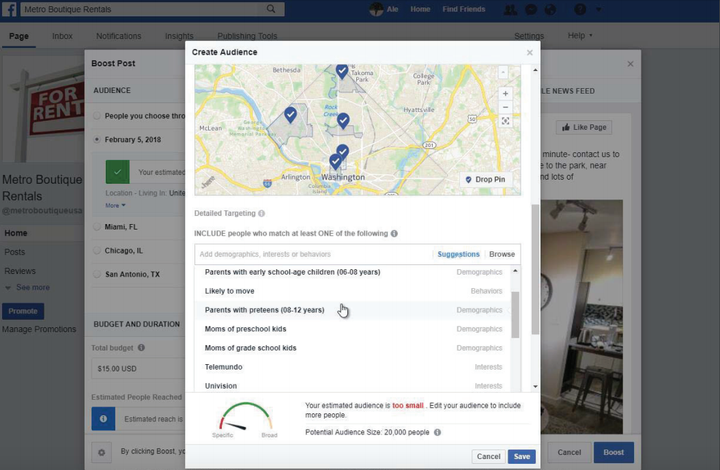 The NFHA, as well as the Fair Housing Justice Center, Housing Opportunities Project for Excellence, Inc. and Fair Housing Council of Greater San Antonio are the four plaintiffs in the lawsuit, which was filed Tuesday in New York City at the U.S. District Court for the Southern District of New York.
"Facebook's use and abuse of user data for discriminatory purposes needs to stop," Lisa Rice, president and CEO of NFHA, said in a statement. "It is already a challenge for women, families with children, people with disabilities and other under-served groups to find housing. ... Facebook ought to be opening doors to housing opportunities instead of closing them."
"There is absolutely no place for discrimination on Facebook," a spokesman for the company told HuffPost in an email Wednesday. "We believe this lawsuit is without merit, and we will defend ourselves vigorously."
The lawsuit comes as Facebook faces mounting backlash over its privacy policies and apparent failure to protect user data.
Earlier this month, The New York Times and The Observer reported that the British voter-profiling firm Cambridge Analytica obtained and exploited more than 50 million Facebook users' personal data. The social media company reportedly allowed a researcher to gain access to the data and then failed to follow up on how the data was used for more than two years.
Read the National Fair Housing Alliance's full complaint against Facebook below:
Related
Before You Go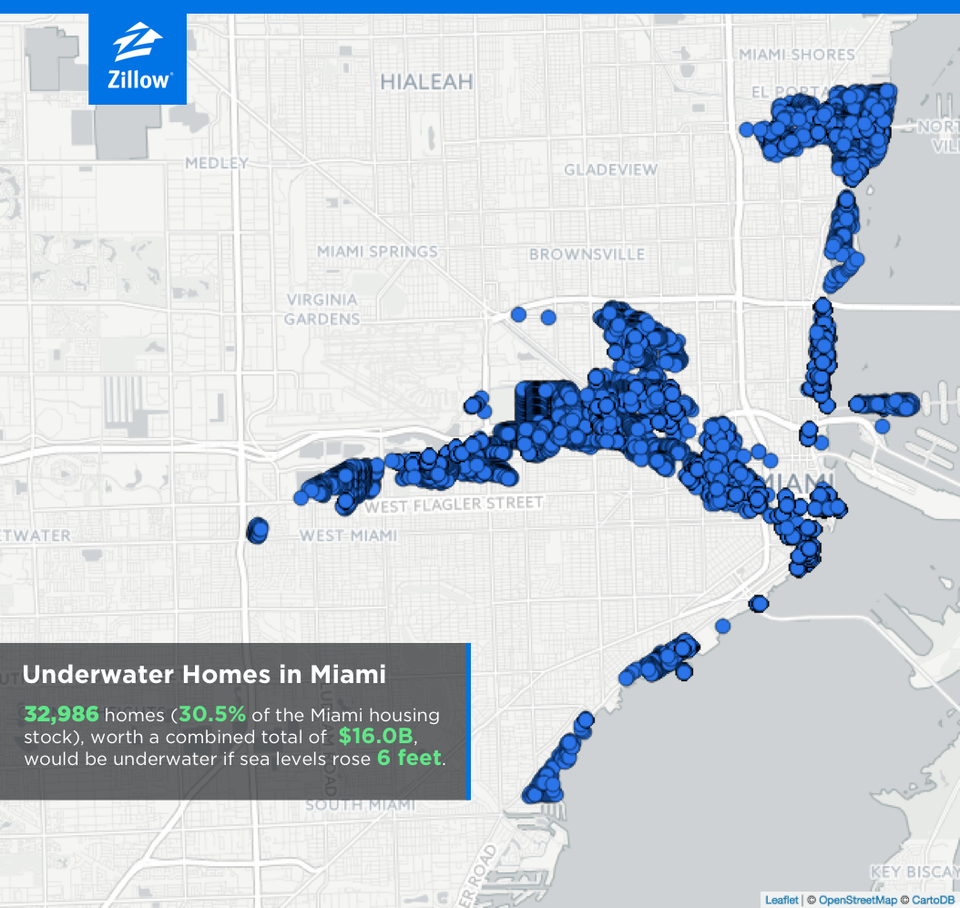 How Climate Change Could Affect The Housing Market
Popular in the Community