Where were you during the Great Facebook outage of 2010?
While Facebook suffered more than two hours of server problems today, thousands took to Twitter to share the news, complain and get their fix of social networking. Naturally, some were quite clever with their 140-character limit and provided some humor during the time of despair.
Here are some of the best tweets to come out of Facebook's downtime today. Vote on which ones you like the most and let us know of any we've missed!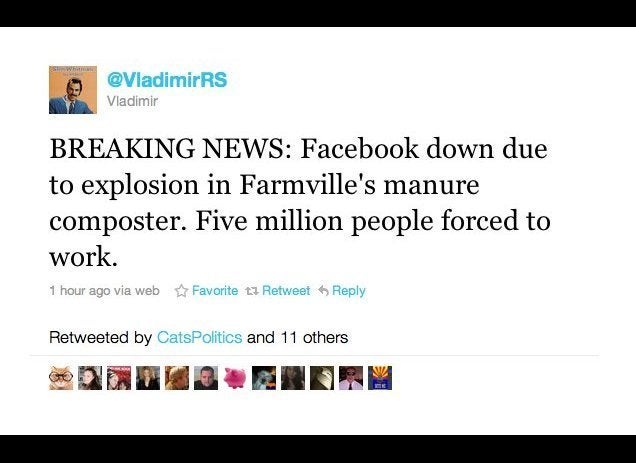 The Best Facebook Down Tweets
Popular in the Community