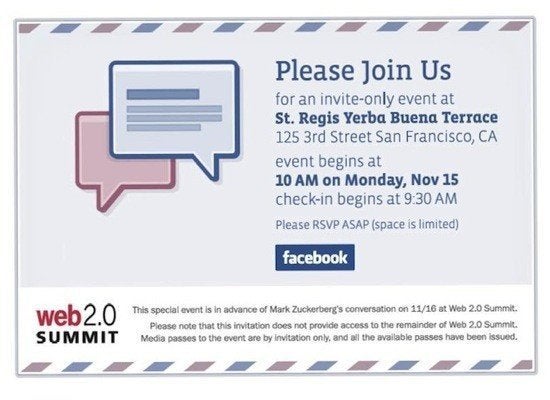 TechCrunch is now reporting that Facebook will officially announce an email project at its Monday conference, according to unnamed sources.
On Thursday, Facebook sent out invitations to Monday's event. TechCrunch notes that the invite's design looks mail-themed, which could be taken as a hint that Facebook will address inbox and messaging issues on Monday.
Referred to as "Project Titan" among Facebook employees, the email revamp could address criticism about deficiencies in the existing Messages product such as lack of easy forwarding, mass "mark as read", and attachment uploading. More significant would be giving users an @facebook.com email address to which email could be sent and read within the messages product, as well as POP and IMAP support for reading your Facebook inbox from other email clients.

A more full-fledged email product, especially one without POP or IMAP-support, would reduce the reliance of Facebook users on Gmail and other email services, bringing email's extended time-on-site to Facebook. It would also further bind users to Facebook for the long term.
Take a look at the Facebook invitation below, then tell us what you think Facebook will announce on Monday.
THE FACEBOOK INVITE: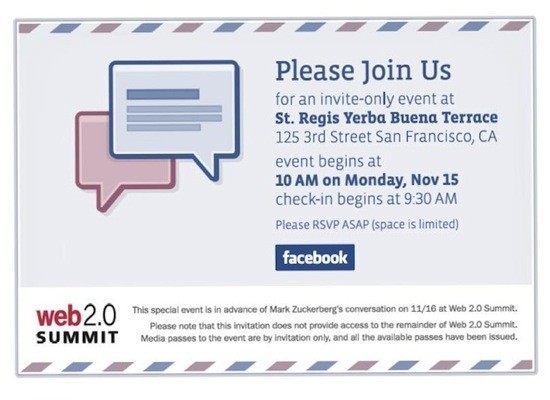 Popular in the Community