 In response to the controversy surrounding the practice of employers requesting Facebook log-in information from both current and prospective employees, the social network has made itself perfectly clear: Facebook will protect your privacy -- even if it means going to court.
In a March 23 note on the social network's Facebook and Privacy page, Chief Privacy Officer for Policy Erin Egan addressed the issue directly, explaining that the practice "undermines the privacy expectations and the security of both the user and the user's friends. It also potentially exposes the employer who seeks this access to unanticipated legal liability."
The "legal liability" of which Egan speaks could arise from claims of discrimination against an employer who may have seen that a prospective employee is part of a specific "protected group (e.g. over a certain age, etc.)" and consequently does not hire them, or if an employer is exposed to certain information (e.g. suggesting that a crime has been committed) and is unaware of how to proceed.
The legality of the practice is questionable, and states such as Illinois and Maryland are considering legislation to forbid it. Giving someone your Facebook login information is a violation of the site's terms of service, and the Department of Justice considers it a federal crime to enter social media sites in violation of terms of service -- although recent congressional testimony indicates that such violations would not be prosecuted, AP noted.
Although the issue of employers demanding employees' log-in info remains questionable in some states, the practice is definitely wrong in the eyes of Facebook. As Egan concluded in her note:
Facebook takes your privacy seriously. We'll take action to protect the privacy and security of our users, whether by engaging policymakers or, where appropriate, by initiating legal action, including by shutting down applications that abuse their privileges....While we will continue to do our part, it is important that everyone on Facebook understands they have a right to keep their password to themselves, and we will do our best to protect that right.
How do you feel about Facebook's statement and about the issue as a whole? Let us know in the comments!
Related
Before You Go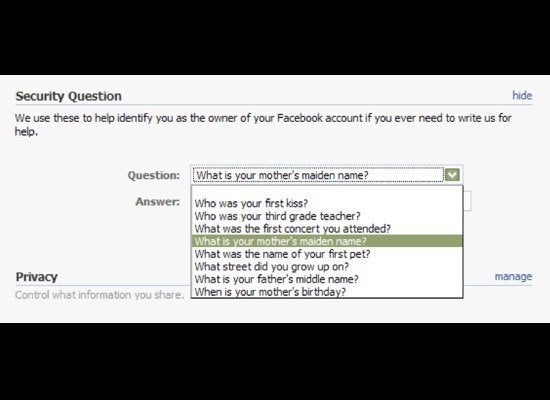 What NOT To Post On Facebook
Popular in the Community