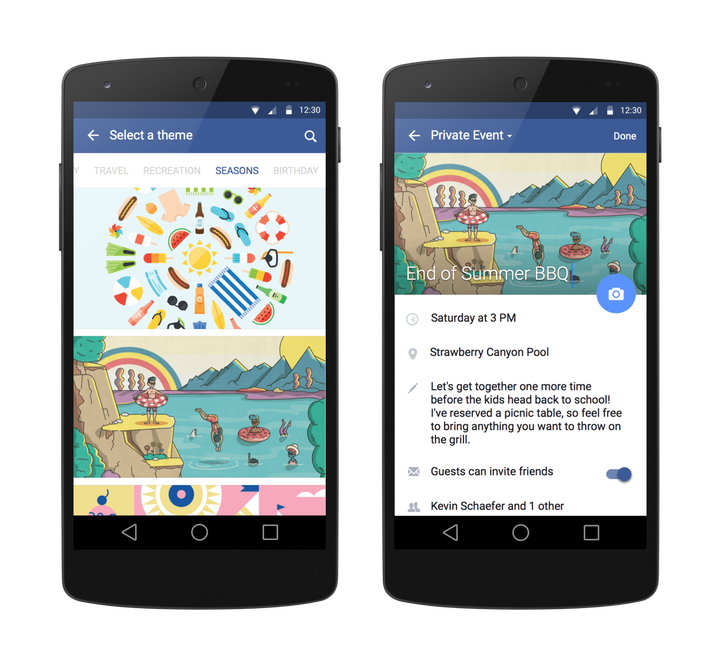 The days of uploading poorly sourced images for your "BIRTHDAY BONANZAAAAA" on Facebook may be numbered.
Starting Monday, the social network will start rolling out new "cover art themes," which you can apply to events you create. These are illustrations made just for Facebook that aim to infuse a bit more personality into birthday invites, concert postings and the like. In other words, if you're planning a pool party, you can grab a nice drawing of people jumping into water rather than running a Google image search for "cats drinking mojitos" or whatever.
"When you talk to people who create private events, one of the things they want to say is that they want to personalize their event and make it their own," Kevin Schaefer, Facebook Events product designer, told The Huffington Post. In theory, a collection of illustrations provided by Facebook could allow you to do just that.
People creating an Events pages will be able to select from 36 photo themes; categories will include seasons, holiday, party, travel and food and drink. People will also be able to upload their own photos, too -- just like before.
But you might wonder how a cluster of ready-made illustrations will actually help your Event invite stand out. If everyone's selecting from the same pool of images, won't that homogenize Events?
"One of the interesting things I've noticed is rather than choosing an alternative photo, they don't pick a photo at all," Schaefer told HuffPost when asked that very question. Facebook is betting you'd rather use one of its images than no image at all.
You can imagine why Facebook would rather you use its own designs on Events: If invites look great, more people will use them. A spokeswoman for Facebook told HuffPost that more than 135 million Events were created on the social network last year; but 1.49 billion people use the site every month, so there's room for growth.
Events illustrations also appear to be part of an overall drive toward more visuals on the site in general. You may have noticed a cute little owl in your Facebook Help Center, for example: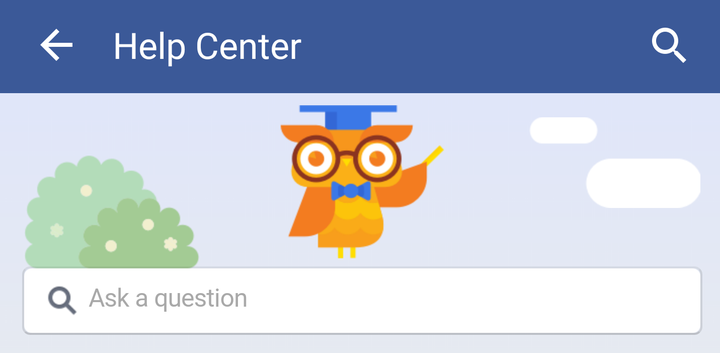 And that's to say nothing of Facebook's Messenger app, which is loaded with stickers and GIFs for people to use: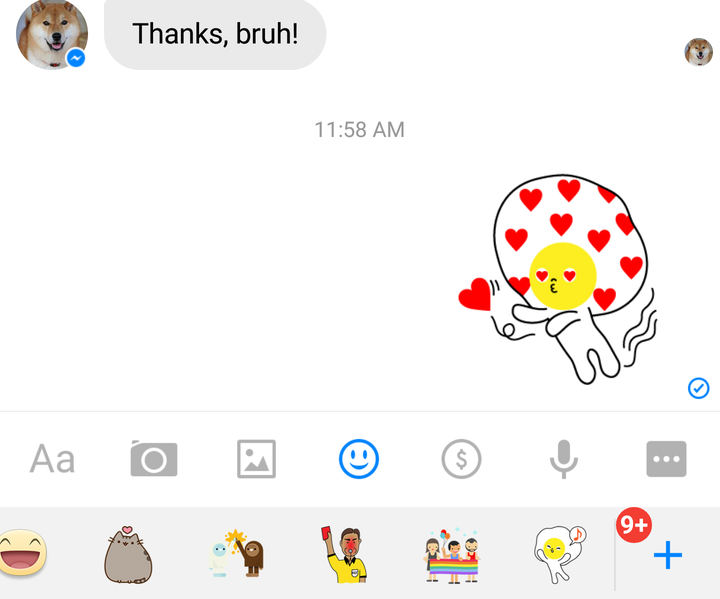 "You can trace a line between illustrative work that's been popping up on products across Facebook, stuff that's gradually been appearing in the News Feed. They're pared down, geometric, flat-color," Facebook illustrator Jez Burrows told HuffPost.
"[Event themes] shouldn't be too much of a culture shock for people who are used to illustrations on Facebook," he added.
Damon Beres covers consumer technology, video games and the many ways humans interact with their devices. He is based in New York. You can contact him at damon.beres@huffingtonpost.com or on Twitter: @dlberes.
Related
Popular in the Community