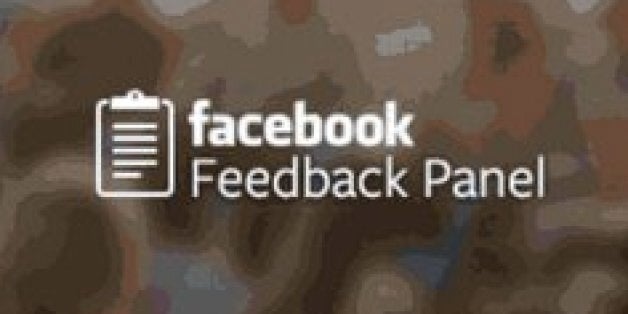 Matthew Gomez used to check Facebook at least once an hour. Now, a year later, he's down to once a day. He's been turned off by a News Feed jammed with more ads and fewer stories that matter to him.
"It stopped being this social media outlet where I could get everything," he explains. "Instead of getting what's of interest to me, [Facebook] has enabled a lot of things that are completely irrelevant to me into my usual feed."
It's people like Gomez that Facebook hopes to understand better -- and win back -- through a new research endeavor launching Friday that will focus primarily on how we feel about the stories and ads in our News Feed.
The social network regularly polls its members about their Facebook experience. Yet for the first time in the company's history, Facebook will track how peoples' attitudes toward the site evolve over time. Instead of getting a snapshot, the 10,000 people in Facebook's first "feedback panel" will be surveyed monthly for six months to see how their satisfaction with the site changes and why.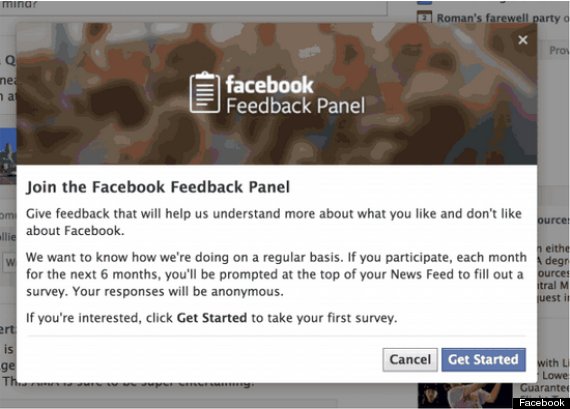 Facebook will be inviting certain members of the Facebook community to take part in the panel.
This inaugural panel will examine how the makeup of ads and stories in News Feed affect peoples' enjoyment of Facebook, underscoring just how concerned Facebook is with ensuring its ads don't alienate its users. Ads on Facebook aren't going anywhere; if anything, their number and type will increase. Facebook wants to learn everything it can about which ads make its members happiest -- and how far it can go in pushing promotions before people get fed up.
"We really want to understand, in-depth, how users feel about ads, so that as we grow our business, we maintain the right balance between our advertisers' needs and the users' experience," said Fidji Simo, Facebook's product manager for ads in News Feed.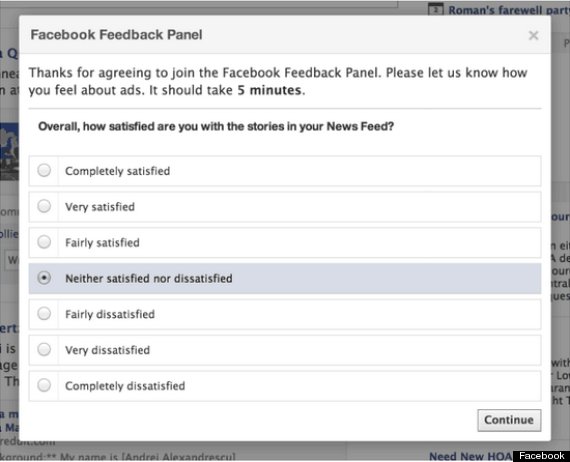 A sample question in the survey.
In addition to probing general satisfaction with Facebook, News Feed and ads, the survey includes more specific questions about whether the site feels overly commercial; if companies seem to be hogging the news feed; and how well users understand advertisers' access to their data. Participants will also be asked if they observe variation in the quality and quantity of ads delivered to them, and how they predict their Facebook usage might change in the future.
Facebook will use the results to tweak the mix of stories and ads it pushes to News Feed. For example, if Facebook sees a group of users' satisfaction plummet in a given month, Simo and her team would look to see what might have changed about their experience on the site. If they find those individuals had, say, received far more ads than usual, or many more in the morning, Simo would know whether to scale the ads back or try shifting more to the evening.
"The real purpose is to connect changes in attitudes over time to the experience which might be driving those changes," explained Judd Antin, a user experience researcher at Facebook who helped develop the feedback panels.
Simo notes the survey also allows Facebook to investigate differences between how individuals perceive what they saw, and what actually showed up on their screens. A group that thinks it saw a bump in ads might simply have been seeing more updates from brand pages they subscribe to, and confused that content with promoted posts.
"We do see a mismatch sometimes between what users' perception is and what we actually did, which points to other parts of the Facebook experience we have to fix," said Simo. "It's always interesting to compare perception and reality because what really matters, at the end of day, is perception."
The first feedback panel will be limited to English-speaking users in the United States, though it will include a cross-section of people who are representative of Facebook's U.S. population as a whole. In addition to tapping individuals from different ages and genders, Facebook will also look to recruit people who are more active and less engaged; new members and older veterans of the site. Simo noted that other groups in Facebook have expressed an interest in the longitudinal research work, and might adopt the panel approach themselves.
While the other billion-or-so people who aren't on the panels will be seeing changes as a result of what Facebook learns from the surveys, here's something they won't get access to: the results of the questionnaires. Though Facebook likes it when people share, the company itself seems less inclined to do so.
Related
Before You Go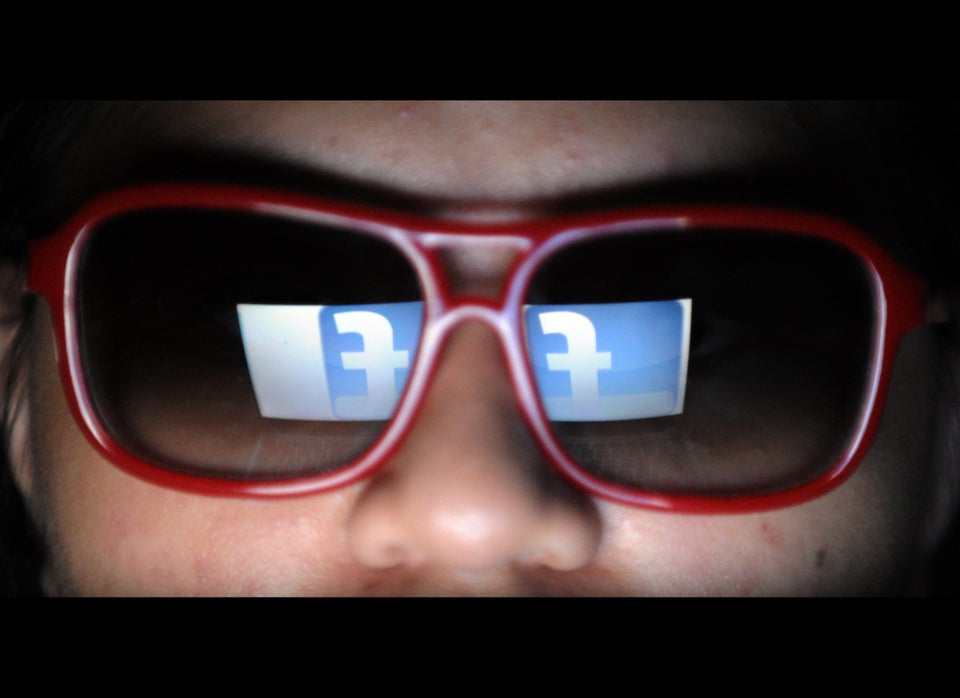 5 People You Should Never Friend On Facebook
Popular in the Community