Somewhere between the forgotten acquaintances from high school and that guy from work you only know by reputation, Facebook friend lists have swollen to unwieldy lengths.
Where most would simply delete a few "friends" from the list, Mikel McLaughlin has a different idea: He wants to turn them into friends again. To that end, the 35-year-old Army vet is on a mission to re-meet (or meet for the first time, in some cases) each of his 377 Facebook friends.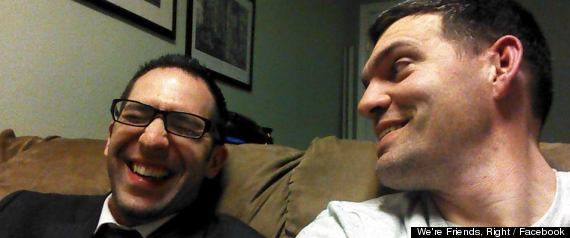 "I had noticed people doing what's referred to as a 'spring cleaning' on their Facebook accounts," McLaughlin told the station, describing a process of deleting friends you haven't spoken with recently. "One of my thoughts was, 'Is there an alternative to that?' Instead of deleting Facebook friends I haven't spoken to recently, maybe I could speak to them."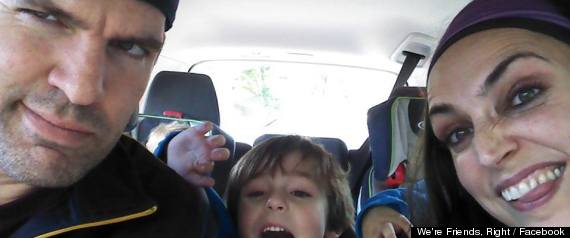 McLaughlin started his journey on April 1, renting a red VW Beetle, then venturing to St. Cloud, Minn., where he met up with "J." He's chronicling the rest of the adventure on his blog, "We're Friends, Right?" which includes a short blurb on each of his encounters, ranging from the awkward:
For years, I'd been Facebook friends with him, but I had absolutely no idea who he was or why we became Facebook friends in the first place. Today, we figured it out together.
I like trying to hug this guy. I ordinarily might not care about it much, but N's refusal to give me a hug fuels my desire ... At the end of the day, I settled for a handshake from N and was only able to reach my hourly hug quota thanks to N's wife ... that grumpy guy that refuses to hug me is home.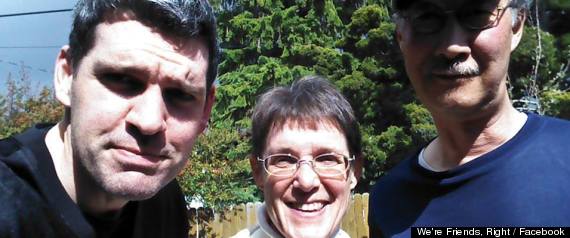 "I have this idealistic view of the world, and I think if I can meet up with these people, I know spending time with them makes you more likely to be compassionate," McLaughlin told the outlet. "I thought if I could be a little better perhaps everybody could be the same."
Watch an interview with McLaughlin, above.
Calling all HuffPost superfans!
Sign up for membership to become a founding member and help shape HuffPost's next chapter
BEFORE YOU GO
PHOTO GALLERY
Facebook Might Ban Your Account If You...