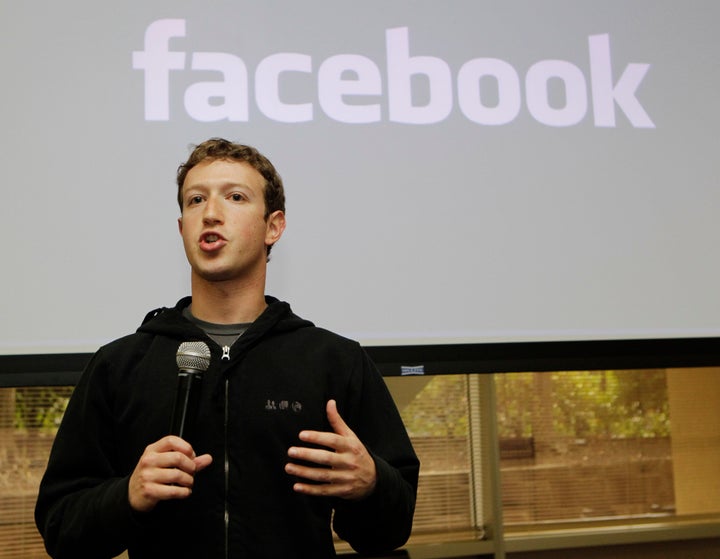 The social networking company's efforts to launch a smear campaign against Google exposing the search giant's privacy violations underscore Facebook's fears that Google will encroach on its turf by expanding into the social arena.
Facebook contracted PR firm Burson-Marsteller to solicit media coverage meant to expose the supposed privacy issues in Google's Social Circles feature. That plan was foiled when a blogger Burson-Marsteller contacted to write anti-Google stories published the emails online, and The Daily Beast got Facebook to admit it was behind the campaign.
But it's not that Facebook, which has a mixed track record on privacy, has become a fierce defender of privacy protections or a consumer advocate looking to expose the bad behavior of Internet giants. Instead, this campaign stemmed from Facebook's fears that Google is using Facebook's data in its effort to expand its array of social services. And going after Google on privacy looks, in part, like an attempt to deflect criticism from Facebook's own privacy missteps.
Facebook and Google, two of the most dominant presences on the web, both make billions off of advertising and both understand that user data is the key to make billions more in the future. Crucial to Facebook's appeal to advertisers is its exclusive access to a vast store of personal user information, making it specifically wary of allowing other companies to access the status updates, photos, and other kinds of data its users have shared.
The email Burson-Marsteller sent to journalists specifically criticized Google for sharing personal information without consent. "Google, as you know, has a well-known history of infringing on the privacy rights of America's Internet users," it read.
Yet according to experts, Google uses no data that Facebook itself has not made publicly available. "Google is making use of public data that Facebook itself provides to everybody," said Danny Sullivan, editor in chief of Search Engine Land, a search industry blog. "They're not infringing on anything that I can see."
Facebook has denied that it was trying to "smear" Google and has countered that its efforts were intended to educate consumers about potential privacy violations.
"No 'smear' campaign was authorized or intended. Instead, we wanted third parties to verify that people did not approve of the collection and use of information from their accounts on Facebook and other services for inclusion in Google Social Circles—just as Facebook did not approve of use or collection for this purpose," a Facebook spokesperson told The Huffington Post. "We engaged Burson-Marsteller to focus attention on this issue, using publicly available information that could be independently verified by any media organization or analyst. The issues are serious and we should have presented them in a serious and transparent way."
Considering, however, that Burson-Marsteller refused to reveal the company it was working for when emailing writers, and the heavy slant it put on Google's practices and history, framing the campaign as a goodwill attempt to raise public awareness seems insincere.
It's not that Google has not had its own run-ins with privacy violations. The company settled with the FTC after admitting fault in exposing user information with its service Buzz. But, according to experts, the privacy issue that Facebook tried to hype is not really that big a deal at all.
"I'm a fairly outspoken privacy advocate and there are many things Google does that are really bad on privacy, but this isn't the thing that is keeping me up at night. It's something that I had never really worried about," privacy advocate Christopher Soghoian, who published the letters he received from Burson-Marsteller, told Betabeat.
Other experts noted that the practice Burson-Marsteller "exposed" does not actually pose major risks.
"The Social Circle has been out for over two years now," Sullivan said. "Facebook seems to imply that Google has somehow harvested non-public information, but Facebook itself made changes last year that made all sorts of information more public. If Facebook has an issue about what Google's showing, it's because of Facebook's own publication of that information."
Facebook's real complaint seems to be, as a spokesperson admitted to The Daily Beast, that Google is piggybacking off of Facebook's valuable store of social data to bolster its social efforts, and in doing so, build its advertising cache.
Right now, Facebook is the largest social network in the world, with access to the data of over 600 million users worldwide. But if Google can manage to leverage Facebook's social data for its own, without even having to build a social network, they can muscle in on some of the revenue that Facebook thus far has claimed as its own.
"These are two companies that are kind of frenemies. They're going to be increasingly dependent on each other," said social media consultant Lou Kerner. "Obviously, Facebook has a treasure trove of information. [Facebook and Google] are emerging as the two dominant firms in net advertising."
The PR campaign suggests Facebook is not the confident upstart it paints itself to be, and belies its own fears and insecurities.
"I think that they're concerned that Google will roll out its own social networking service and that perhaps as a way of sabotaging that they want to plant these allegations that Google's doing something it shouldn't be doing," said Sullivan. "I think that they want to potentially sabotage it by doing this campaign now."
As TechCrunch noted, Facebook's tactic lets the rest of the tech industry "know that Facebook is scared enough of what Google's up to to pull a stunt like this. Facebook isn't supposed to be scared, ever, about anything. Supreme confidence in their destiny is the way they should be acting."
Paul Sawers echoed that sentiment in a post on the technology blog The Next Web. "The perplexing thing is Facebook really shouldn't need to resort to these type of mud-slinging tactics," he wrote. "It's normally desperate companies on the decline that get involved in these sort of shenanigans.
Popular in the Community