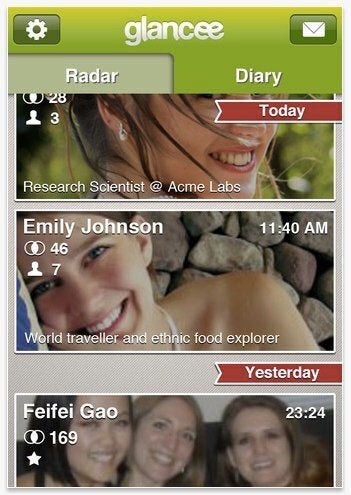 Facebook has snapped up Glancee, a social discovery app that shows users when Facebook friends, friends-of-Facebook-friends and people with similar interests are nearby.
Like Instagram, the photo-sharing app Facebook is acquiring for $1 billion, Glancee promises to supplement Facebook's mobile offerings and suggests an effort by the social network to boost its smartphone experience.
Glancee uses Facebook to help users forge connections with people around them in the real world, putting the social graph to work in order to reveal that the stranger in the Starbucks line is actually your cousin's best friend, or a fellow fashionista obsessed with The Sartorialist. This ability to link people together offline -- with help from the web -- lines up nicely with Facebook's mission to make the world a more "open and connected" place.
Facebook has previously dipped its toe into connecting online friendships with our offline activities. Its now-defunct Facebook Places check-in tool allowed users to check-in to a location on Facebook, much as with Foursquare. It never quite took off, in part perhaps because the manual check-in process can be an awkward one that takes just a few seconds too long.
But Glancee may help Facebook build a more elegant solution, albeit one that could potentially give the social network more information about our whereabouts than ever before: Many social discovery apps, like Highlight and Glancee, work quietly in the background monitoring GPS data from our phones to surface potential connections automatically, without requiring a check-in.
Yet as I wrote here, the "friends" these friend-finding apps present us aren't always relevant. Given how expansive and diverse our social circles on Facebook have become, sharing a friend, or even ten, in common with another person isn't always a surefire indicator we'd want to meet. I don't even know all my Facebook friends. If Facebook plans to offer a Glancee-like service of its own, it will need to ensure it doesn't overwhelm us with "friend" suggestions.
Here's what Glancee co-founders Andrea Vaccari, Alberto Tretti, and Gabriel Grise said in a post announcing the deal, the terms of which were not disclosed:
We started Glancee in 2010 with the goal of bringing together the best of your physical and digital worlds. We wanted to make it easy to discover the hidden connections around you, and to meet interesting people. Since then Glancee has connected thousands of people, empowering serendipity and pioneering social discovery. We are therefore very excited to announce that Facebook has acquired Glancee and that we have joined the team in Menlo Park to build great products for over 900 million Facebook users. We've had such a blast connecting people through Glancee, and we truly thank our users for being a part of the Glancee community.
Facebook did not immediately respond to a request for comments.
Before You Go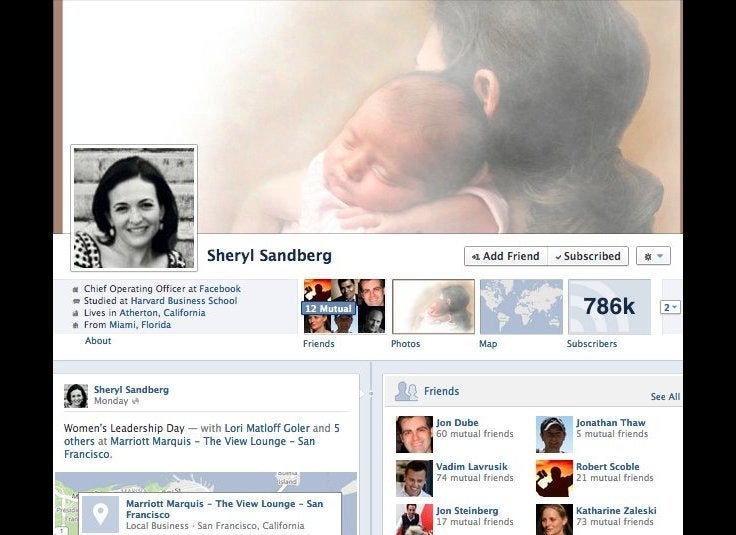 50 People In Tech To Follow On Facebook
Popular in the Community