All will be answered below, in our one-stop guide to Facebook Graph Search. Check it out:
1. What is Facebook Graph Search?
Graph Search is the new way to search within Facebook. As opposed to web search, in which you search public sites on the Internet, Facebook Graph Search takes place within Facebook.com and only using information from Facebook.com. It allows you to rummage through your various friendships, photos, page likes and more -- basically you can search through everything you've ever done on Facebook, and everything your friends have ever done on Facebook (that they've made public to share with you).
2. Why's it called Graph Search? Am I searching a graph?
Now, Facebook has added another layer to its search functionality, extending beyond simple people or page searches, while also changing up the language that you are able to use while searching.
3. Okay, how do I use it?
Facebook says that the search uses "natural language" processing, so you just need to search for what you want using plain English. Example searches could include "pictures of friends in India," or "restaurants in Canton that my friends like," or "friends of friends who work at Apple." Facebook Graph Search should be able to understand what you're looking for and surface that information from within your graph.
When you enter a query, a drop-down menu asks you what kinds of results you are looking for based on your search terms: People, places, pages, products, Facebook games, songs friends have listened to and more. (Some of this will come later; at the beginning, all you'll be able to search is people, locations, interests and photos).


The Facebook Graph Search bar, which will appear at the top of the page.
4. What stuff of mine will my friends be able to search for?
Everything that you've made public to share with them: Page likes, any information you've entered in your profile, check-ins, photos, whatever. Facebook Graph Search takes into account privacy settings on each piece of information, so only the stuff you've chosen to share will be indexed. Certain activities won't be included at first -- your song listens on Spotify, for example -- but eventually, it seems, everything you do on Facebook that is not private will be searchable.
Eventually, everyone; though at the outset, it will only be available in U.S. English.
7. What would I use this for, anyway?
Up to you. Mostly, of course, you'll probably still just be searching for friend's names in the Facebook search box to look at their pics or write on their wall; Graph Search just adds another layer of possibilities for what you'll be able to search for and find on the site.
Facebook offered a few ideas of what to search for when this rolls out, and each idea appears aimed at a different rival website. For example, you can search for friends of friends who are single and like mountain biking (watch out, OKCupid); you can search for friends of friends who work at Goldman Sachs (you hear Facebook creeping up behind you, LinkedIn?); and you can search for Chinese restaurants in San Francisco that your friends have visited (an alternative to the less personal Yelp search).
8. Can I opt-out of this upcoming change?
As with all previous Facebook rollouts (the new profile, Facebook Timeline), you're going to be getting this eventually. So, no, you cannot opt out.
9. And is this going to mess with privacy settings?
Facebook says it will not. But before Graph Search does roll out, you should know that it is possible to alter the privacy settings on absolutely everything you have ever done on Facebook. From the homepage, click on your profile, and then on your "Activity Log." From there, you can change up the visibility on every bit of your Facebook activity, from song listens, to status Likes, to check-in tags, to your comments, and news you've read, and videos you've posted, and events you've attended.
If you see anything there you might not want someone to be able to associate with you, it's probably time to hide it, make it private or delete it from your history.
10. Okay, I'm sold; where can I sign up?
Again, this is going to start appearing to very few users at first. For your chance to be one of the few lucky early adopters, you can sign up for a beta invite here. Otherwise, you'll have to be patient and wait to use Facebook's handy new search feature like everyone else.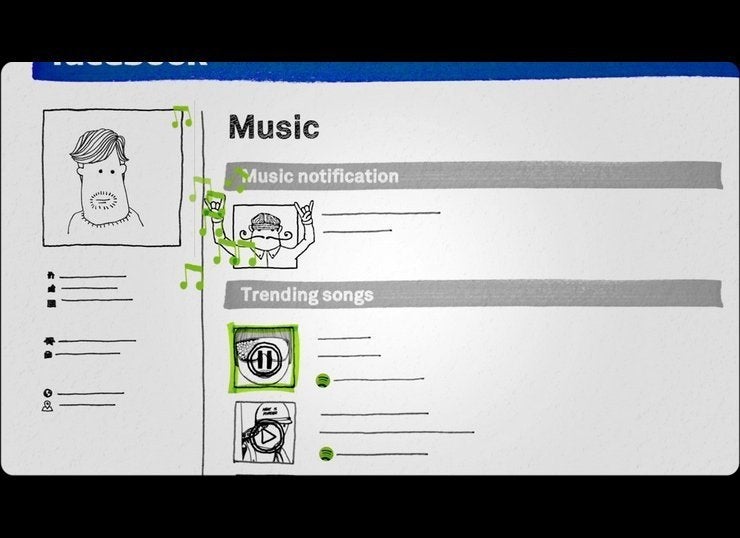 7 Ways You Might Be Oversharing On Facebook
Popular in the Community