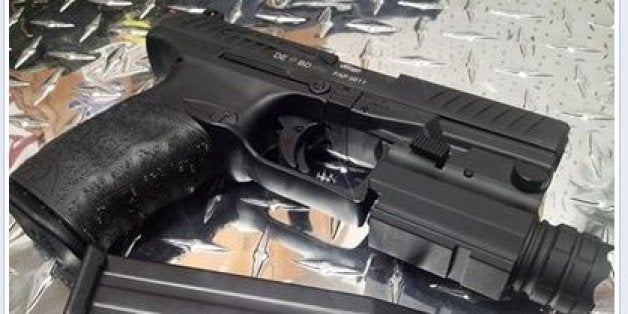 Facebook announced Wednesday that it's cracking down on people who try to use the site to sell guns illegally. However, it stopped short of an outright ban on gun sales, arguing that it's not an e-commerce site and doesn't actually handle any transactions.
Firearms are for sale all over Facebook, being hawked by individuals looking to unload an old gun in a one-time sale and by pages dedicated to matching gun buyers and sellers. The transactions have long-troubled gun-control activists, but until now Facebook has done nothing to regulate them.
"While we've recently heard specific concerns from people about offers for the private sales of firearms, this is one of many areas where we face a difficult challenge balancing individuals' desire to express themselves on our services, and recognizing that this speech may have consequences elsewhere." Monika Bickert, Facebook's head of global policy management, wrote in a note on Facebook's website.
Bickert spelled out new rules and features to help control the sale of guns. Any time a post is flagged by a Facebook member for promoting guns, the person who posted it will be reminded in a message to follow local laws. Facebook pages known to advertise guns for sale will be required to post similar language as well. Postings that encourage flouting the law (for example, ones advertising "no background check required") will be banned. And finally, no gun posts will be shown to those under 18.
"American moms are gratified that Facebook and Instagram have agreed to take meaningful steps to prevent illegal gun sales to children and dangerous people on its platforms," Moms Demand Action founder Shannon Watts said.
One of the more popular spots for gun sales on the network is the page "Guns for Sale," which has over 213,000 followers. The page is meant to be a "reposting service," meaning it doesn't sell guns itself, but rather posts ads from individuals looking to sell firearms.
Here's a sampling of the "Guns For Sale" posts that Facebook wants to keep a close eye on now.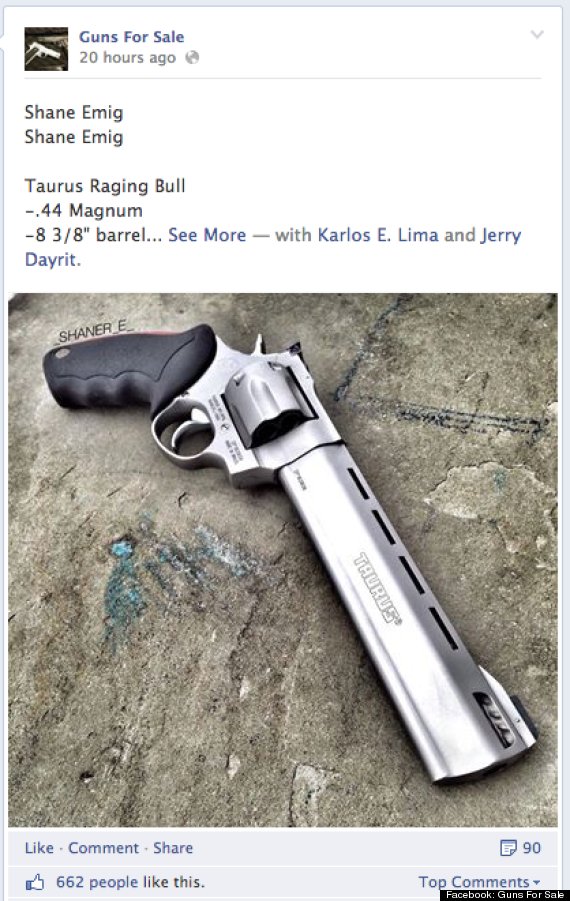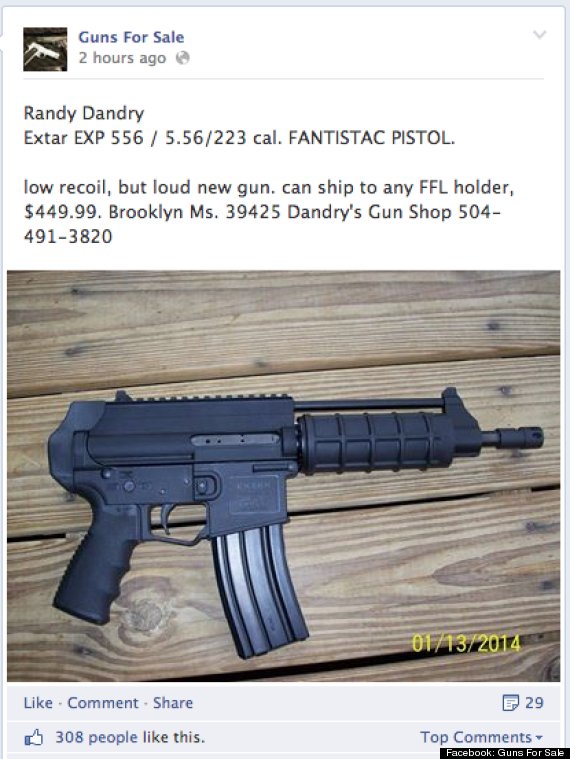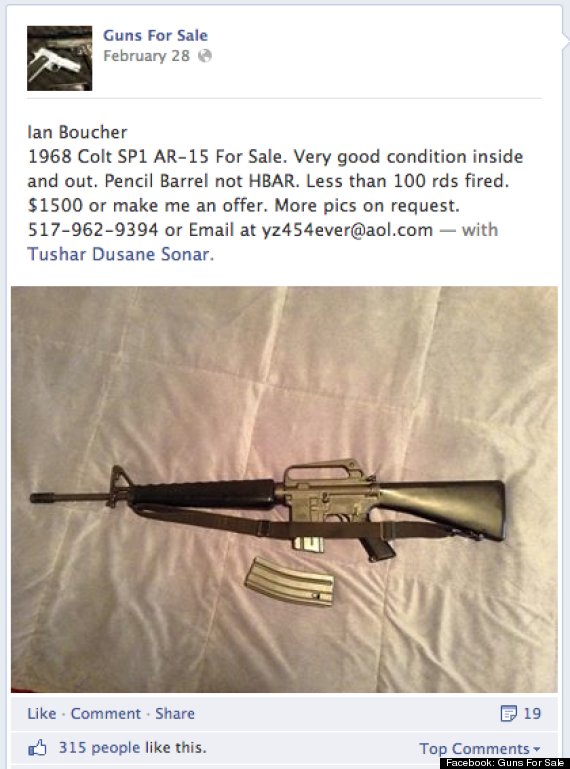 Popular in the Community