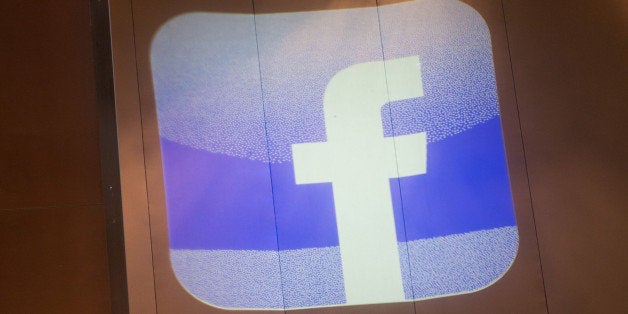 New York's top law enforcement official brought Facebook to the table to talk about getting tough on guns. But it was an increasingly powerful group of mothers that likely forced the social media giant to crack down on what some saw as an underground market for gun sales in the U.S.
Facebook announced Wednesday that it would start policing gun sales on the site, blocking minors from selling weapons and deleting any post that breaks state or federal gun laws, among other measures.
"While we've recently heard specific concerns from people about offers for the private sales of firearms, this is one of many areas where we face a difficult challenge balancing individuals' desire to express themselves on our services, and recognizing that this speech may have consequences elsewhere," the company said in a statement.
The move followed months of talks with the office of New York Attorney General Eric Schneiderman, after those in Schneiderman's office raised concerns about gun sale advertisements posted by Facebook users that appeared to flout gun laws, such as restrictions on selling firearms across state lines.
The move also came after increased media attention to Facebook's gun policy, as well as a campaign led by Moms Demand Action for Gun Sense in America, a nonprofit formed in the wake of the mass school shooting in Newtown, Conn., seeking to force Facebook to take a new approach to the issue.
"When we first started talking to Facebook they said they would not change their policy," said Shannon Watts, the group's founder.
Watts attributes Facebook's change of heart to simple demographics. One in five mothers use Facebook at least five times a day, she said.
"Our moms live on social media," she said.
The group, which has chapters in all 50 states and boasts 140,000 members, used Facebook's own tools to promote its cause. An anti-gun sale "lookback" video it produced, for example, got 400,000 views, it says.
Moms Demand Action also delivered 230,000 petitions to Facebook asking the company to better police its site, the group said.
Facebook's announcement, which also applies to Instagram, the photo sharing site it owns, comes as U.S. companies have increasingly been thrust into the national gun debate, a trend owing in part to a strategy employed by Moms Demand Action after efforts to craft stronger gun laws failed at the federal level.
Until the Facebook announcement, the group had struggled to convince other companies to follow Starbucks' example. The organization has not gained much traction in its efforts to convince the office supply chain Staples to enact a gun ban, and both North Carolina and South Carolina recently passed laws permitting concealed weapons in bars and restaurants. Gun control activists have gone door-to-door in both states asking proprietors to hang "no guns allowed" signs, with mixed results.
The Facebook agreement was criticized by some activists as insignificant, because the company did not go so far as to ban private gun sales altogether. The conservative news website Breitbart said the deal makes "three consecutive losses" for Moms Demand Action.
Watts, though, described the changes the social media company had taken as "major significant steps."
The polarized reactions to the announcement suggest that Facebook may have struck a good balance in negotiating between two passionate constituency groups, said Dorothy Crenshaw, CEO of the public relations firm Crenshaw Communications. Both pro- and anti-gun groups are able to claim credit for the Facebook move, she said.
"The NRA is saying it doesn't matter, and the other [gun control] groups are saying this is a good step," she said. "And that's why it's a good move for Facebook, because they seem have taken a very limited step to curb something that is blatantly illegal."
Schneiderman's office became engaged after reports surfaced that Facebook users were openly defying state and federal gun laws, offering to transport guns across state lines and sell them without background checks. New York's gun laws are stricter than those in most states, and include bans on the sale of certain types of assault weapons and accessories.
Even so, legal experts said Facebook was likely more frightened of moms than it was of legal action. That's because legal efforts to hold accountable those not directly involved in an illegal gun transaction, or a shooting death, have a way of falling flat. Gun manufacturers, for example, have successfully swatted down most efforts to hold them liable -- though they have also benefited from legislation that carves out a specific immunity.
"The fundamental business interest is not legal liability, it is avoiding bad publicity," said Mark Tushnet, a constitutional law professor at Harvard University who has written extensively on gun laws.
Tushnet said it wasn't impossible that a law enforcement agency could successfully sue a company like Facebook over an illegal gun transaction, perhaps on an aiding and abetting charge, but it would require a "creative effort."
The new system will allow Facebook users to flag gun advertisements posted by other users. Those reports will then flow to monitors, a mix of Facebook employees and overseas contractors. These workers already evaluate Facebook posts flagged for pornography and other banned content.
From there, a monitor will determine whether a post is explicitly trying to circumvent gun laws, either by advertising an interstate sale or by saying that background checks aren't required. These posts will be deleted. Others, if deemed acceptable, can stay on the site, though users will receive a form letter warning them to follow all the laws.
A representative for Facebook told HuffPost that it will be a few weeks before the system is up and running.