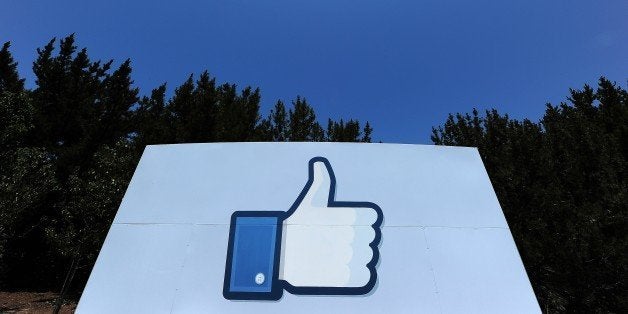 1. Hide negative friends
Positive thinking is a well-known self-care treatment, but what's even more helpful is spreading positivity. So all those inspirational quotes you see your embarrassing relatives posting on Facebook? They actually can work, Flores said.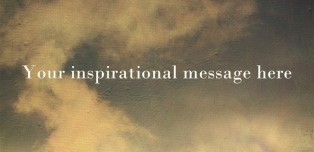 Expertly made at Quozio.com, obviously.
What you want to avoid is negativity. "The motto I live by is 'Positive people in, negative out,'" Flores said. Facebook's mysterious News Feed algorithm isn't able to filter out negativity, yet. But the site does allow you to hide your most negative friends or see them less. That way, you don't have to completely cut ties with friends who are negative on Facebook but much more enjoyable in real life.
"People can be positive in real life and not positive in social media. [Hiding them from your feed] doesn't mean you're excommunicating them," Flores said.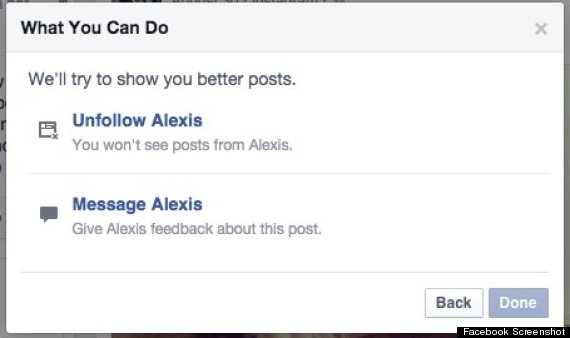 Alexis, this isn't the end of our friendship.
2. Make someone else's day
Remember when people used to say hello to Facebook friends on their walls? It might be time to bring that back. Based on what she's seen with her clients, Flores said Facebook makes us happier when we publicly express our appreciation for those we care about, rather than hide behind Messenger.
"People do like to feel validated in the public realm," Flores said. "Some of us may feel annoyed by expressions of love, but the majority of people find it endearing."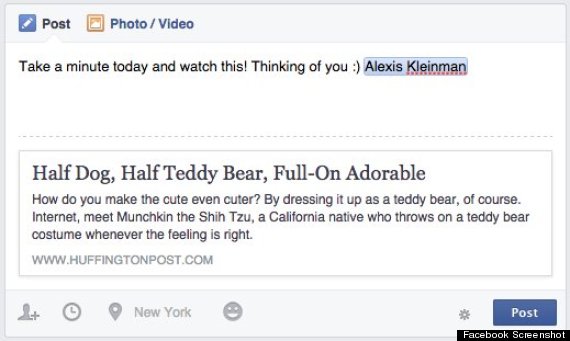 Share cute stories or just a simple message.
3. Post life events
Don't be ashamed. Celebrating your personal achievements on Facebook is a great way to make you feel good about yourself and also generate positive feedback from friends, Flores noted. If you limit your Facebook network to your close friends, you should end up with a group of people who will have your back rather than get annoyed.
However, there's a limit to how much Facebook feedback can improve your well-being. "It becomes problematic when you completely rely on that [feedback system]," Flores said. How to test if you have an addiction to this kind of self-gratification? Flores advises that if users can go 48 hours without any access to Facebook, they should not consider themselves addicted.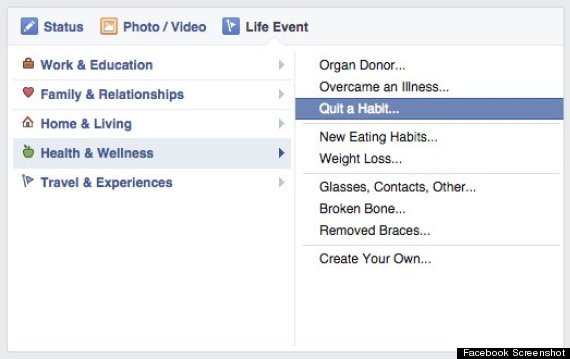 Finally blocked your ex's Facebook page? Celebrate!
4. Laugh at yourself
One chapter of Flores' book is titled "Am I My Profile Pic?" In the chapter, she explores how some Facebook users have a need to make their profiles perfect. But Flores says that users need not obsess about having a flawless social media presence.
The people you're friends with have seen you how you are in a real life, she notes, so why not be the same online? "If you do something ridiculous, post it. It's funny and it'll make you laugh at yourself," Flores said.
One example, which Flores herself participated in, was sharing an "epic bad hair day" that then inspired her friends to post their own. "They were using words like, 'this is courageous,'" Flores said of her friends' reactions.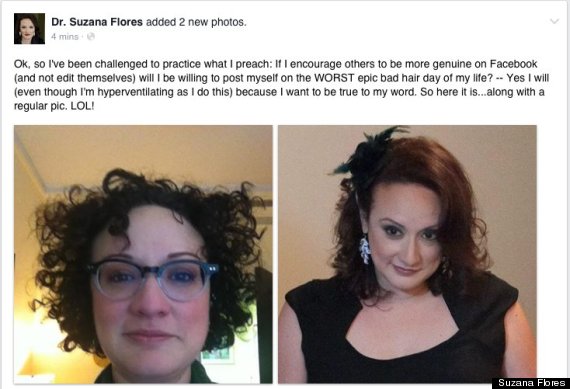 Not every post needs to be flattering -- be honest and fun.
5. Join interest-based groups
While you have your own selected friends on Facebook, the site is also an easy tool for making new friends through shared interests. An obvious way is through Facebook groups.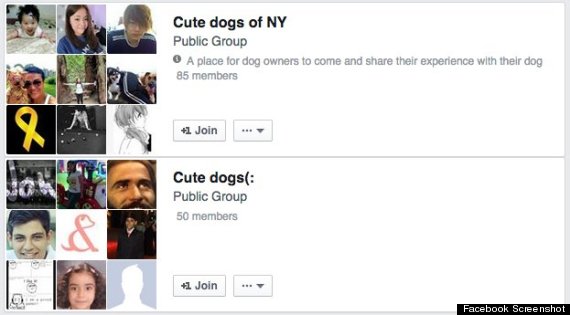 If you need a place where more people will appreciate your dog photos ...
In particular, Flores found that many of her clients who deal with extreme physical pain enjoy being able to connect through Facebook with people who have had similar experiences. Flores herself is a part of several writing groups.
Can't find one of your interests? One other action that can be empowering for Facebook users, Flores said, is crafting your own group.
6. Revisit old albums
One criticism of Facebook is that users only post about happy moments of their lives. However, you can use this to your advantage by looking at old albums. A researcher from the University of Portsmouth found in a study of 144 Facebook users that looking at old photos on the site can be a comforting and effective self-soothing therapy.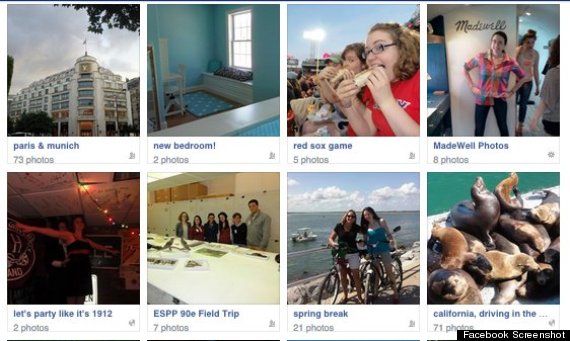 Old albums can remind you of good memories.
And if you'd like a daily dose, there's the Timehop app, which shows your photos and social media updates from the same date in earlier years.
Ultimately, Facebook is what you make it. "If you view life as trying to better our day and help other people, and Facebook as a passive form of entertainment or making connections, then it'll serve a purpose," Flores said.
Calling all HuffPost superfans!
Sign up for membership to become a founding member and help shape HuffPost's next chapter