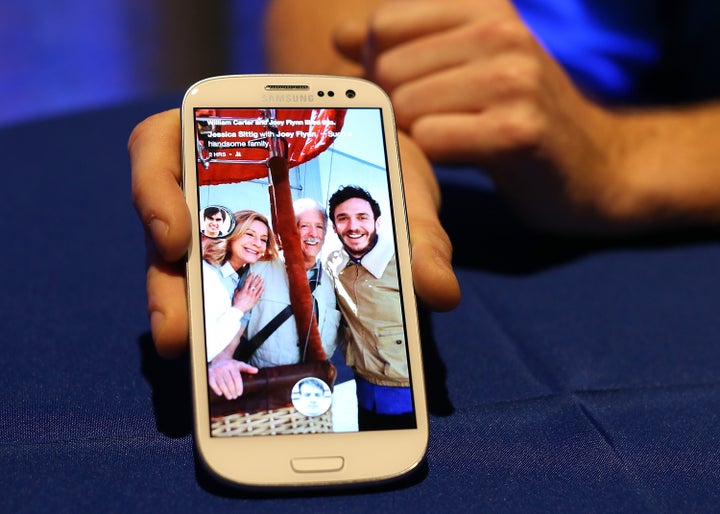 Weiner famously used a major social network, Twitter, to share inappropriate photos of himself less than clothed. Facebook Home, which was released on Friday, and HTC First, a phone that comes with Home preinstalled, makes sharing nearly anything with the digital universe easier than ever.
"The Internet is all about giving you a stage and giving you an audience, and that's one way it can bring out and magnify narcissism," said Dr. Elias N. Aboujaoude, a Stanford psychiatrist and author of the book Virtually You: The Dangerous Powers of the e-Personality.
"I was in a world and a profession that had me wanting people's approval," Weiner said in a New York Times profile this week. "Twitter and Facebook allowed for me -- not only could I go to a town-hall meeting or a senior center or in front of the TV camera, but now I could sit and hear what people were saying all around."
Weiner also said that had Twitter not existed for him to interact with his followers, "it's not like I would have gone out cruising bars or something like that."
"It was just something that technology made possible and it became possible for me to do stupid things," he said. "I mean, the thing I did, and the damage that I did, not only hadn't it been done before, but it wasn't possible to do it before."
Weiner should be grateful that Facebook Home and the HTC First weren't available when he was using social networks to share lewd photos of himself, as he may have been tempted to share even more.
With Facebook Home, the tools to connect, share and be engrossed in your own world of social media just got even more intense. It brings the world's largest social network even closer to its users and makes it fit even more seamlessly into their lives -- so the opportunities for narcissistic behavior increase greatly.
"With something like Home, basically you have a portable stage, or a portable soap box, that you can carry around with you," said Dr. Aboujaoude.
Facebook Home, which will be available on some Samsung and HTC handsets, transforms your mobile's home screen into a dynamic feed of Facebook activity, with status updates, shared links and cover photos scrolling across every few seconds. You don't even have to unlock it to see pictures of your friends, their kale plants and their babies.
To "Like," simply double-tap the photo that's scrolling across. To comment, click the bubble in the bottom left corner. And it's as easier than ever to share a photo with all of your friends or even the entire Internet.
Home also makes the phone much more about you and your world. Before Home, a game of Angry Birds or a glance at the latest headlines or sports scores may have occupied your time waiting for the bus. But with Home, the constant stream of updates that will occupy your lock screen encourages you to be immersed in Facebook, liking, sharing, and commenting.
With Facebook Home, you remain the center of the world.
Related
Popular in the Community