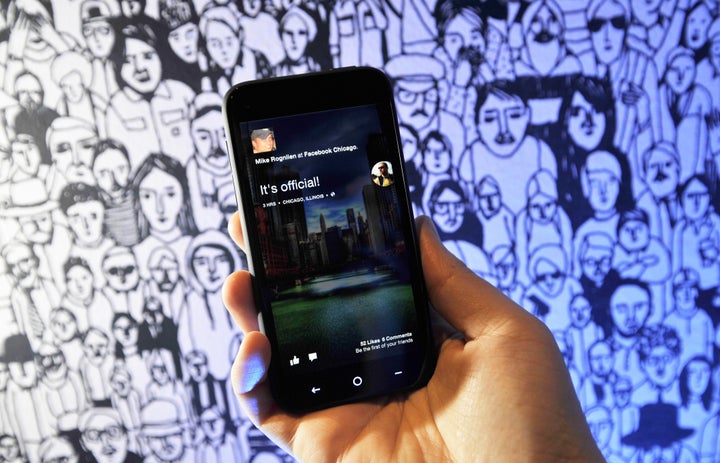 A few days ago, Facebook unveiled Facebook Home, "a family of apps" to turn Android phones into Facebook-optimized devices.
But some of the first reactions to the news raised privacy concerns. Om Malik was most outspoken on the issue, writing a blog post for GigaOm titled, "Why Facebook Home bothers me: It destroys any notion of privacy."
HuffPost Tech's Bianca Bosker wrote about how the new Home isn't about us checking into Facebook, it's Facebook checking in with us. The "lock screen" becomes a series of posts from your News Feed; messaging becomes "Chat Heads," faces of your friends following you around the phone, no matter what you're doing.
The questions around privacy led to a quick response from Facebook's newsroom. The company's Chief Privacy Officers, Michael Richter and Erin Egan, wrote a post, "Answering Your Questions on Home and Privacy."
The biggest concern has been about location-based data being used to target you with ads. Some worry that Facebook could learn where you live, where you sleep, where you work, all with data from your phone.
Facebook Home doesn't use location in any way that's different from the Facebook app you already have on your Android phone. You can learn about how location works across Facebook in our Data Use Policy and Help Center.
They add -- and this is important -- that you can turn off location services for Home altogether if you'd like.
This should ease the concerns of many, but just what does the Data Use Policy say, anyway? Particularly since Richter and Egan say Home doesn't use location any differently than the Facebook app. How does the Facebook app use location data?
Besides locating what's near you, and allowing you to attach a location to your posts, here's what Facebook says on location-based data in its Data Use Policy section, under Privacy, in the Facebook app.
"We may put together your current city with GPS and other location information we have about you to, for example, tell you and your friends about people or events nearby, or offer deals to you that you might be interested in. We may also put together data about you to serve you ads that might be more relevant to you."
That seems somewhat significant. GPS data can be used for deals or more relevant ads. Since Home won't work any differently, Home could do the same.
Adam Mosseri, one of the key people behind building Facebook Home, told Jennifer Van Grove in a one-on-one interview, there will "absolutely" be ads in Facebook Home eventually. He said, "We've been working on designing really high-quality ads for all feed products."
It's worth adding that the Data Use Policy mentioned earlier continues:
But we only keep [your GPS location information] until it is no longer useful to provide you services, like keeping your last GPS coordinates to send you relevant notifications. We only provide data to our advertising partners or customers after we have removed your name or any other personally identifying information from it, or have combined it with other people's data in a way that is no longer associated with you."
That's what you need to know. In my opinion, since Facebook doesn't use location-based data any differently than it does normally, this isn't a major concern. I realize not everyone will have the same view. It's up to you whether or not this is a concern for you.
Popular in the Community