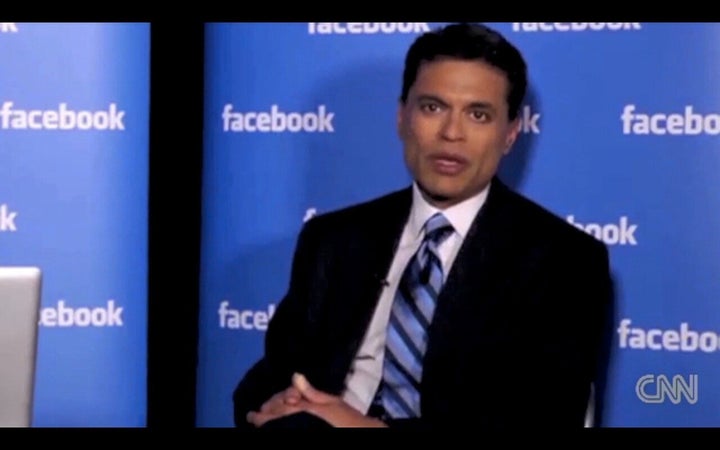 Facebook has released data that addresses a question that has recently taken on fresh importance for journalists: How do you get "liked" on Facebook?
As part of a broader initiative aimed at encouraging reporters to use its service, Facebook has produced a report outlining what reporters can do to increase engagement on Facebook, measured in terms of "likes," comments, and other feedback.
Here are some highlights and tips based on Facebook's data:
Include a question, call to action and/or some personality in posts: According to Facebook, just 10 percent of the posts they monitored contained a question, but those that did earned twice as many comments than the average post and 64 percent more engagement. Adding what Facebook calls a "call to read or take a closer look" garnered 37 percent more feedback, while including personal or behind-the-scenes details increased feedback by 25 percent. A Buddy Media study focusing on Facebook engagement found similar results: ending a post with a question corresponded to 15% more engagement, measured in terms of metrics such as "likes" and comments.
Add an image: The number of "likes" received by posts that included photos were 50 percent higher than posts without images. Attaching a thumbnail image with links posted to these Pages corresponded to a 50 percent increase in comments and 65 percent increase in "likes."
Post later in the week and post content in the mornings, at the end of the workday, or late at night: Facebook's study, like a several before it, found that user engagement was highest toward the end of the work week, with posts shared on Thursday, Friday, Saturday and Sunday garnering the greatest feedback. Facebook writes that items shared on Sunday received "the highest amount of feedback at 25 percent more likes and 8 percent more comments above average," while "referral clicks were above average Wednesday, Thursday and Saturday -- with links getting 85% more clicks on Saturday and 37% more on Wednesday than an average post."
Likewise, Buddy Media's report also concluded that engagement with brands' Facebook pages was lower Monday through Wednesday, and higher on Thursday on Friday. However, their data suggested that engagement actually dipped on Saturdays.
Facebook also determined its users to be most active in the morning, during the final hours of the workday, and late at night, conclusions that corroborate other studies on Facebook usage. Buddy Media found that Facebook engagement peaked during off-hours as opposed to during the workday, yet a 2010 Vitrue study found users were most active around 11AM, 3PM and 8PM ET.
Post stories about "education, politics and behind-the-scenes insights and analysis:" According to Facebook these topics generate the most engagement from users: "Education posts got 2X more likes, politics received both 1.7X more likes and 1.6X more comments, and a journalist sharing their thoughts had 1.4X more likes," Facebook wrote. Other research has suggested Facebook users' interests aren't quite so high brow: as the Wall Street Journal reported in 2010, a study by Dan Zarrella of HubSpot found that posts with sexual references in their titles were "nearly 90% more likely to be shared than average."
What tips do you have for soliciting more engagement on Facebook?
Related
Popular in the Community