The social network, which has promised to prioritize "Live" video, spotlighted footage from outlets that have no clear connection to the late musician or the Minnesota studio where he was found dead. At press time, Live video broadcast directly to the social media platform by outlets including the Daily Mail and Fox 8 News Cleveland garnered at least 210,000 views in total.
Some users noticed a red "LIVE" flag next to the "trending topic" on their Facebook News Feed.
Clicking into that trending topic from your browser brings you to a new page, where it's obvious that Facebook aims to keep you from leaving the site to learn about the developing story. The top of the page features an image related to the news with a headline and short summary. This information is provided by Facebook and does not link to an outside news organization.
Here's what that looks like: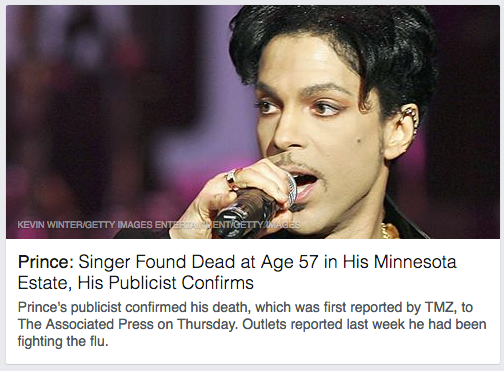 The next section of the page is a module showing Live video. It's unclear how the outlets included are selected. When The Huffington Post looked and captured the below screenshot, the Daily Mail -- a British tabloid -- and Fox 8 News Cleveland were selected. The videos were shot via smartphone, as is required by the Facebook Live format, which means they're relatively low-quality and based around personalities reacting to the news.
Fox 8 was later replaced by USA Today.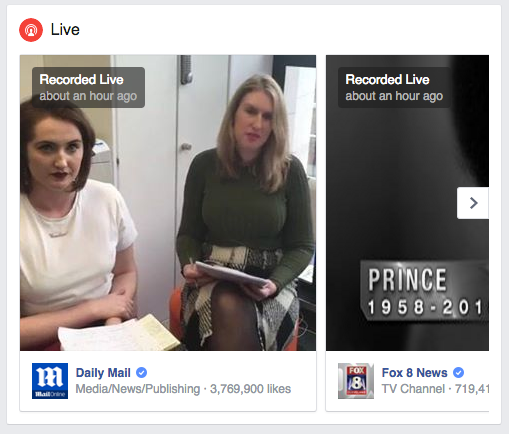 Only after you've scrolled down past the Live video can you see "Top Posts" on this topic. These are news articles hosted outside of Facebook.com.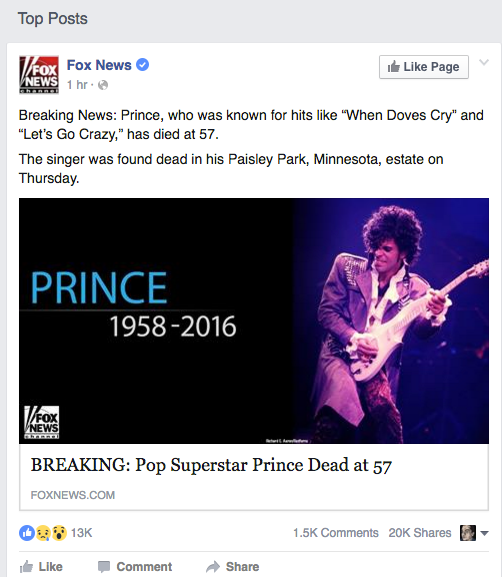 Outlets including HuffPost have used Facebook's Live video product to attract viewers, with some criticizing certain elements of the new approach as stunt journalism.
Facebook said Thursday that it has retooled its algorithm to more prominently feature articles that people spend a long time reading. Some interpret this as a bone thrown to "serious journalism."
But if the response to Prince's death is any indication, the top priority is apparent: homegrown Live video, shot and viewed via Facebook.
Popular in the Community