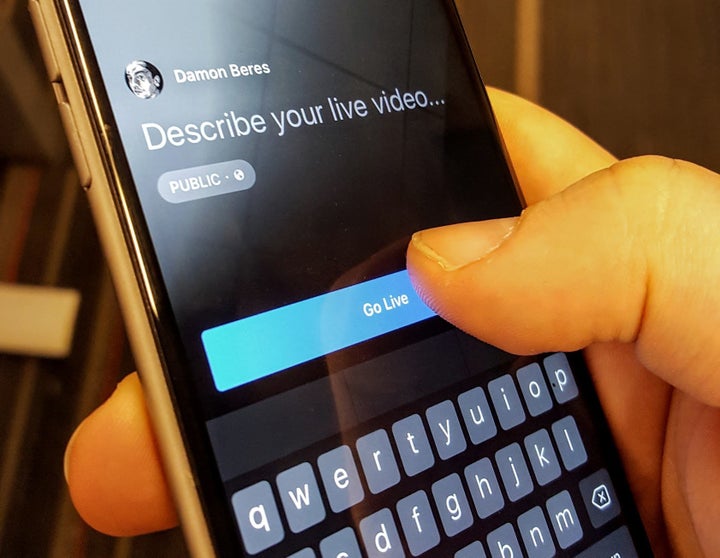 American adults say they aren't sharing much on Facebook, and they're not excited about the social network's new Live video features.
That's according to a new poll from The Huffington Post and YouGov that measured current attitudes about Facebook. A full 77 percent of American adults surveyed who use Facebook said they would never broadcast live video of their lives on Facebook, while 59 percent said they had "heard nothing at all" about the feature to begin with.
Moreover, 37 percent said they "hardly ever" post personal photos or videos on Facebook while 20 percent said they "never" do. Only 3 percent said they post personal media every day. Twenty-eight percent said they use Facebook less now than they did a year ago, though 45 percent said they use it about the same amount.
"It has become a personalized portal to the online world," Will Oremus wrote in a column on Slate. No longer just a hub for baby pictures, drunken status updates and messages from mom, Facebook has launched a dizzying array of new products geared toward taking over smartphones and, by extension, the Internet.
There's Notify, which helps you experience news updates via Facebook. Instant Articles displays posts from a variety of publishers on Facebook's own platform. Messenger now allows you to talk to businesses like 1-800 Flowers via "bots" rather than customer service lines.
The new poll from HuffPost and YouGov suggests maybe they won't. Of course, it should also be noted that many media organizations -- The Huffington Post included -- have taken to the format and frequently broadcast live video to their audiences. Just because individuals don't want to broadcast their own lives doesn't mean they won't watch other broadcasts.
Plus, attitudes change. If you had asked people 15 years ago whether they'd ever upload photos of their brunch to an online network filled with distant acquaintances, they probably would have thought you were crazy.
So, a bit of wisdom for the modern age: Just because people say they won't do something doesn't mean Facebook can't make them.
This article has been updated to include information about media organizations.
The HuffPost/YouGov poll consisted of 1,000 completed interviews conducted April 22-25 among U.S. adults, including 788 Facebook users, using a sample selected from YouGov's opt-in online panel to match the demographics and other characteristics of the adult U.S. population.
The Huffington Post has teamed up with YouGov to conduct daily opinion polls.You can learn more about this project and take part in YouGov's nationally representative opinion polling. Data from all HuffPost/YouGov polls can be found here. More details on the polls' methodology are available here.
Most surveys report a margin of error that represents some, but not all, potential survey errors. YouGov's reports include a model-based margin of error, which rests on a specific set of statistical assumptions about the selected sample, rather than the standard methodology for random probability sampling. If these assumptions are wrong, the model-based margin of error may also be inaccurate. Click here for a more detailed explanation of the model-based margin of error.
Related
Popular in the Community