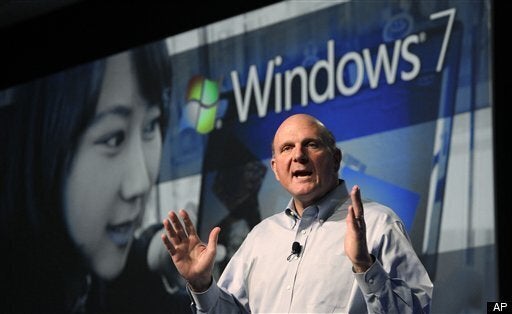 The buzz surrounding reports that Goldman Sachs and Russian investor Digital Sky Technologies have invested $500 million in Facebook have focused mostly on what it means for the world's largest social network--a $50 billion valuation, scrutiny by the SEC, and the possibility of an IPO.
But this deal is also good news for another, more established tech giant, one that Facebook CEO Mark Zuckerberg recently referred to as the "underdog:" Microsoft, which has seen its stake in Facebook increase significantly in value, potentially growing by four-fold over the past three years.
Facebook's $50 billion valuation suggests the social network is now more valuable than eBay, Time Warner, and Yahoo, and worth more than triple what it was in October 2007 (around $15 billion), when Microsoft beat out Google and Yahoo to acquire a 1.6 percent stake in the company for $240 million.
At the time, Microsoft's investment was considered to be extremely costly--the New York Times referred to the "astronomical" valuation for Facebook as "evidence that Microsoft executives believed they could not afford to lose out on the deal."
A $50 billion valuation for Facebook--which some experts say is just half of what the company's shares would amount to if the company were to file an IPO--implies that Microsoft's $240 million investment in 2007 could be worth more than $800 million today. (As the AP reported in December of last year, Microsoft reportedly still holds a 1.6 percent stake in Facebook.)
That's in addition to the profits Microsoft has reaped from its deal to sell and split the revenue from banner ads appearing on Facebook. Although Facebook pulled Microsoft's ads in 2010 in order to take full control of the site's display ads, Microsoft has continued to serve up the text based search ads featured on the social network.
While $800 million is nothing to scoff at, for a company of Microsoft's size, which boasted record sales of $62.5 billion in the 2010 fiscal year, it's hardly a game-changing sum. Yet Facebook has proved a savvy bet for the software behemoth as it has given Microsoft a foothold, albeit a small one, in the social space. Microsoft's partnership with Facebook helped it to bring social features to Bing, its search engine, in a move that Microsoft hoped would help differentiate its product from Google's. Scrutiny of Microsoft is heating up as the tech industry counts down the days until the Consumer Electronics Show, an enormous expo at which, in 2010, Microsoft CEO Steve Ballmer unveiled a tablet PC that never made it to market.
A year later, with Microsoft still lacking a clear rival to the iPad and its Windows Phone 7 yet unproved, critics are questioning the future of the Redmond giant.
Amid the criticism and guesswork, it's important to remember one major bet that Microsoft has, so far, gotten very right and which has swelled the company's coffers and, even more importantly, a lifeline to the increasingly valuable social space.
Popular in the Community