Baseball is back but it seems that not everyone is ready to root, root, root for the home team. Many baseball fans are apparently choosing to support the New York Yankees regardless of their proximity to the Bronx.
To create a map of Major League Baseball fandom, the Facebook data team went to each MLB club's official page and checked the "likes" to see where supporters lived across the country. Each U.S. county was then given a color to correspond with the team that had the most fans among people who reside in that county.
While the Yankees seem to have the widest reach across the country, the Boston Red Sox, Atlanta Braves, Seattle Mariners, Colorado Rockies, Minnesota Twins and Texas Rangers are all backed by large geographic areas of concentrated fan support. At other end of the "like" spectrum, the New York Mets and Oakland Athletics couldn't even register a single county in their designated team color. Both are overshadowed by more popular neighbors. The Toronto Blue Jays joined the A's and Mets as teams without a plurality of support in any U.S. county but they're presumably not too worried about these U.S. results.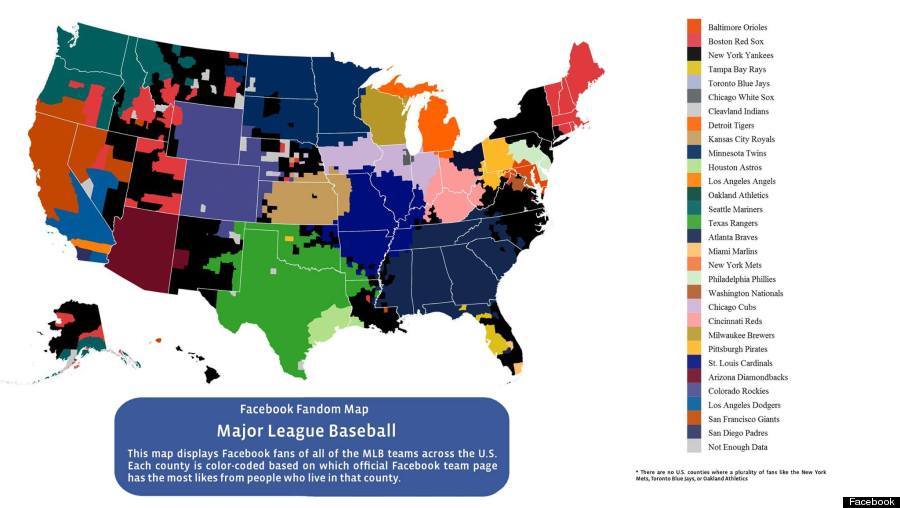 Popular in the Community