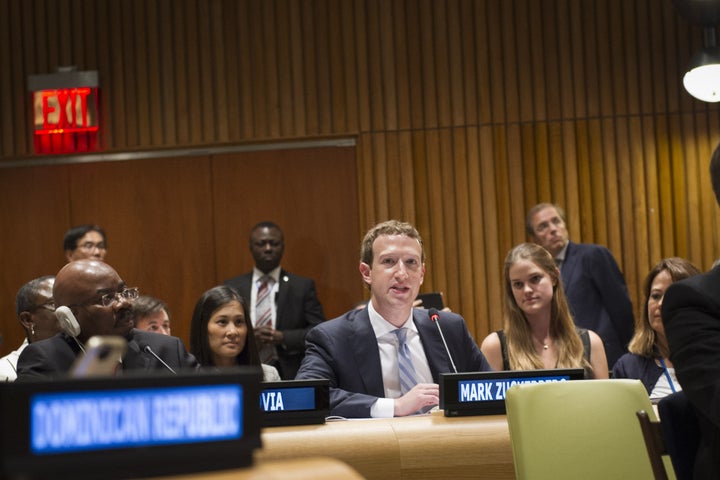 Facebook will help provide Internet access to United Nations refugee camps around the world, Mark Zuckerberg, CEO and founder of the social media giant, said over the weekend.
Zuckerberg provided limited details about the plan, which will be in partnership with the U.N. High Commissioner for Refugees, the world body's refugee agency. He made the announcement Saturday at the U.N. Private Sector Forum at U.N. headquarters in New York.
"Connectivity will help refugees better access support from the aid community and maintain their links to family and loved ones," Zuckerberg said. "And Facebook is in a unique position to help maintain this lifeline."
The number of people forcibly displaced from their homes as a result of persecution, violence or human rights violations has surpassed 50 million -- a first since World War II. Millions of those people are temporarily staying in more than 100 U.N. refugee camps.
The number of refugees continues to rise, in part due to the conflict in Syria that makes life there a daily threat. About 4 million people have fled Syria into neighboring countries in what the U.N. says is the largest refugee crisis in a quarter-century. Millions more have been displaced within the country.
Facebook's plan to connect refugees with loved ones appears to coincide with the goals of a partnership the company has forged with ONE Campaign, a global nonprofit advocacy group fighting extreme poverty. The partnership has said it will support a goal U.N.partner nations pushed forward last week as part of their Agenda for Sustainable Development to provide Internet access to the entire planet by 2020.
Zuckerberg and Bono, the U2 frontman and ONE founder, called for increased support for global connectivity from the private sector, and laid out challenges of actually achieving the goal, in a New York Times op-ed published the same day as Zuckerberg's U.N. remarks.
"Today over half the people on this planet don't have access," Zuckerberg and Bono wrote. "That is not good for anyone -- not for the disempowered and disconnected, and not for the other half, whose commerce and security depend on having stable societies." They said access to the Internet is a key pathway to increased global cooperation and equality.
Zuckerberg, of course, has a business interest in increasing the Internet's user base -- and Facebook users. But he has said he's deeply committed to helping lift people out of poverty, which he says can be helped by Internet access.
The project to provide Internet access to refugee camps appears to be in the early stages. A Facebook spokesperson declined to elaborate in an email to The Huffington Post.