 On Wednesday, the rate at which users "like," share or comment on Facebook brand posts is 7.4 percent below the average daily interaction rate, according to the report by Buddy Media, a social media consulting company. The weekends, however, show a spike in engagement. Brand posts published on Saturdays and Sundays receive 14.5 percent more interaction compared to weekday posts.
Yet many companies advertising on Facebook are doing it all wrong. Only 14 percent of posts published by brands appear on the weekend, while Wednesday is the most common day for brands to post Facebook content.
And that's not the only mistake marketers make on Facebook. It turns out users are most likely to engage with brand posts in the evening and early morning. Yet few brands publish during those times. HuffPost found Coca-Cola, for instance, published all of its posts last week in the late afternoon. A missed opportunity given that brand posts published between 8 p.m. and 7 a.m. receive 14 percent higher interaction than those published between 8 a.m. and 7 p.m, the report found.
The reason: "When not at work, people are more likely to spend time perusing Facebook and interacting with Page content," the Buddy Media report says. (Obviously, social media marketers aren't going to get up at ungodly hours to publish posts -- which is why Facebook scheduling exists.)
Not every industry is the same, though. For example, a clothing or fashion business is most likely to see users engage with its content on a Thursday. For a company in the retail or the technology space, Monday is the best bet. Perhaps unsurprisingly, leisure brands start to see interaction rates climb as the weekend nears on Thursday, peaking on Sunday.
Here are some other nuggets of social media wisdom from Buddy Media's report:

Limit brand posts to one to two times per day (brands that post one or two times per day see 19 percent higher interaction rates than those who post three or more times per day).
Much like marketing on Twitter, brevity is key. Posts should be no longer than 80 characters (posts with more than 80 characters receive 23 percent less interaction).
If you want comments, ask questions (posts with questions generate 92 percent higher comment rates than non-question posts).
Use emoticons (posts that contain emoticons receive 52 percent higher interaction rates; the emoticons :D and :P have the highest interaction rates). But, as Buddy Media's report notes, "the use of emoticons proves most successful for health and beauty and food and beverage brands, while automotive, clothing, fashion and technology brands all have lower than average interaction rates when using emoticons."
Related
Before You Go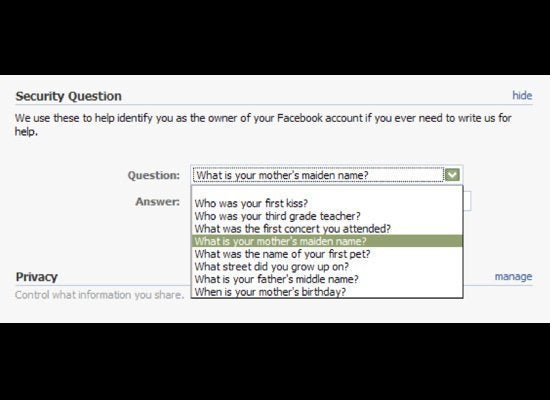 What Not To Post On Facebook
Popular in the Community