Forget trips to the psychic. Increasingly, Facebook has become our conduit for talking to the dearly departed.
I first noticed a preponderance of people talking to the dead on Facebook last year around Father's Day, an occasion that brought an outpouring of people having conversations with their dead dads. I'm not talking remembrances here. I'm talking actual direct conversations, like the one Brad Saltzman, COO of L.A. Creamery LLC posted:
Happy Father's Day Dad. I know that you can read this and want you to know that even though you are physically not here, I know that you are with us and know what's going on down here. I wish you could see Dawn and Michael's baby ... She is beautiful ... There is not a day that goes by [that] I do not think of you, miss you, wish I could email you or call you and ask myself why did you have to leave us so soon. We will be OK, but life would sure be better if we could see you and touch you and talk with you. Happy Fathers Day. I love you."
"He was my best friend," Saltzman told The Huffington Post. "It helps me to reach out to him in this way."
Saltzman is hardly alone in using Facebook to communicate with a dead loved one.
Ed Padgett, 60, who worked as a newspaper pressman in Los Angeles, says he has more than 10 deceased friends and colleagues on Facebook. "I communicate with them only on their birthdays," he qualifies, and has "considered removing them, but somehow felt that would be wrong."
Crystal Blake of Malibu Calif. still posts not just to, but also from, the Facebook page of Jean Okazaki -- her best friend for 33 years who died in 2010 when she was 52. "If it is posted in her name, it is me," said Blake. "Sometimes I post things to Jean. I remember her birthday there, as do others. Jean ... was brilliant, funny and compassionate." She adds, "It was such a heart ache when she passed. I can still hear her voice sometimes. She can still make me laugh ( and cry)."
Joseph Batten noted that his wife has kept her mother's Facebook page going for more than three years after her mom died. "All the family posts on it as a place to help grieve and share. She posts things to her Mom often, especially holidays when she is the most missed."
But, she notes, it's important to distinguish between online community memorials and the act of talking to the dead -- and the latter might not be the healthiest of behaviors in her view. Sites like caringbridge.org help us connect with others who share our sadness when someone we care about has a serious health issue or is facing death. We draw comfort from reading stories and sharing with others who know our loved ones. Turkle actually calls this type of exchange "the finest and highest purpose of online sharing."
And then there is the desire to still feel the deceased's presence. In the past, when someone died, people would call their phone answering machine just to listen to the deceased's voice in an outgoing message. That tradition has also moved online, said Turkle. People visit the deceased's Facebook page to reread his last few posts, scroll through his photos and timeline. What was the last joke he posted? The last story he shared? It's a grasp at remembering the person alive.
Doing this is calling the answering machine all over again, said Turkle. It often feels like the deceased still inhabits that virtual space and visiting there allows you to still feel their presence. Again, not a bad thing and again, just taking a tradition and moving it online.
But it's also still not the same as talking directly to the dead. And let's just say upfront that there is nothing wrong or bad about talking to the dead. In fact, most people talk to deceased friends and loved ones. We empower them to be our protectors, we credit them with providing us with guidance, we talk to them all the time in our heads.
But, says Turkle, there's something else going on when we take that conversation out of our head and speak directly to the dead in front of a large and sometimes anonymous virtual audience.
In her research, Turkle says that people always insist that posting a direct comment on Facebook to a deceased loved one is the same as having that conversation in their head. She disagrees.
"It's the old 'I share therefore I am,'" said Turkle. "We have come to believe that our experiences are not validated unless we have shared them."
The difference also comes in what you say. "People insist they are saying the same thing, but when you explore it more deeply with them, it's not true. We lose the idiosyncratic. You don't post things that would shame you in front of 1,500 people."
"There's a lot of denial -- and insistence that we lose nothing," she said, "but it's not at all the same. What we do online tends to be what makes us look good. When we attempt to grieve or communicate with a lost loved one in a public forum, we censor what we want and need to say. "We lose certain ways of talking, experiencing things because we don't practice them," said Turkle.
Not everyone is bothered by the practice, and again, many engage in it.
Pamela D. Blair, co-author of I Wasn't Ready to Say Goodbye: Surviving, Coping and Healing After the Sudden Death of a Loved One, sees the talking-to-the-dead as nothing more than an extension of the paid announcements people used to place in their daily newspaper on the anniversary of a loved one's death. "Death may end someone's life but it doesn't end the relationship. That goes on in our hearts," she said.
And she sees no harm in it. Nor does it creep her out. "On a psychological level, it can be very cathartic and helpful," she said. Just last week, her ex-husband died. The son they had together was traveling and Blair said she had a little conversation with her deceased ex asking him to "watch out for our son." Yes, but she didn't have that conversation on Facebook.
Still, she says, those who talk to the dead on social media are fine unless it becomes an obsession. "If you can't get through a day without checking in with your [dead] loved one, you may need some help."
From Facebook's perspective, it's just another evolution of the social media site. Facebook's official policy for handling user deaths is to create a memorial page. Since 2009, if a deceased user's friends or family asks, the social network switches users' profiles to memorial statuses. People can interact with the memorial page much the same as they would an active profile. They can post condolences and share memories on his or her timeline; they can view pictures and interact with past posts. Still, even Facebook puts limits on what we can do with dead users. The deceased's name won't appear under "suggestions" from the site for people you might know and want to friend. And all automated app activities, like getting a Daily Horoscope, stops. Other users can't tag dead people in photos or posts once they enter the memorialized page status.
Personally, I prefer going the psychic route.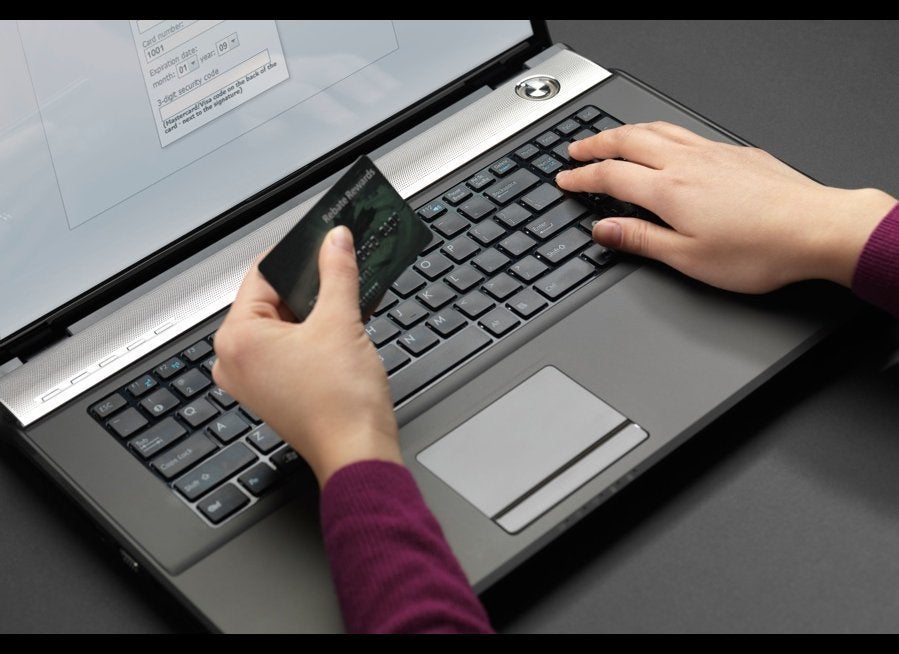 Top 5 Scams That Target Older Adults
Related
Popular in the Community