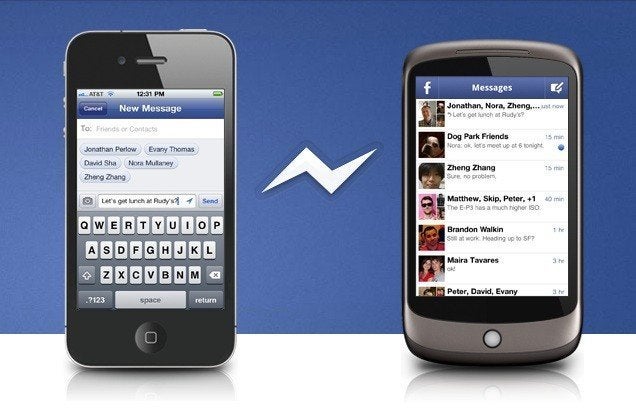 Facebook Messenger, available immediately for Android and iPhone, is a standalone app that can send messages to your Facebook friends or any contacts in your phonebook via mobile. All of your messages, whether to FB friends or phonebook contacts, are stored in the Facebook interface and are accessible from both the web and the Messenger app. The new service can handle both one-on-one messages and group chats for all of your multi-person coordination needs.
Now you don't have to choose between texting and sending a Facebook message or chat. This app will do the choosing for you with a single message.
Messenger is a separate app, so it only takes one click to get to your messages or send a new one. Messages are delivered through notifications and texts, so your friends are more likely to get them right away.
Facebook Messenger is available for free in the iTunes store and Android Market. Take a look at screenshots of the app's iPhone version (below).


Related
Popular in the Community