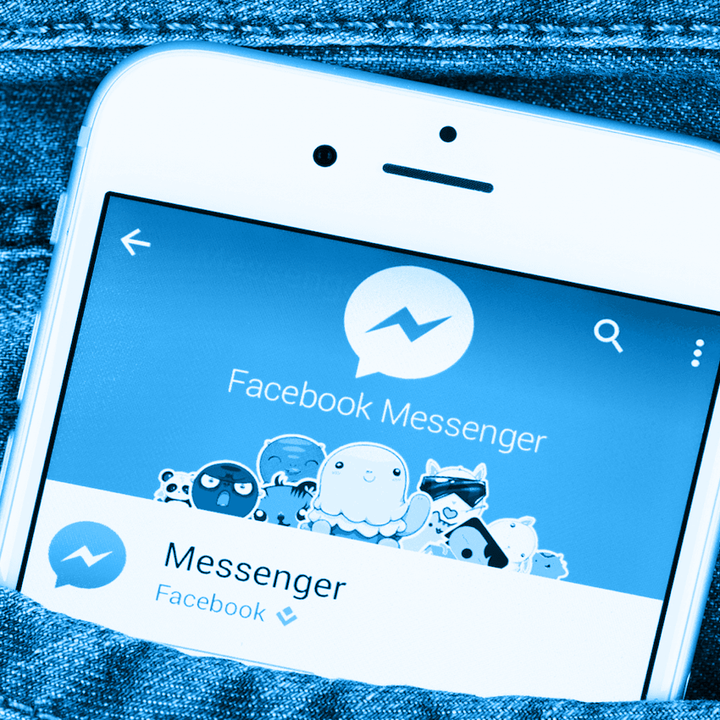 If something can do a task as good or better than you can, saving you time or money, would you use it? Bots are that thing for certain tasks, delivering the news, giving you the weather, searching for gifts, booking a flight and more. It's the personal assistant of the future, and only getting better as products like Siri, Amazon Echo and Google Home continue to develop artificial intelligence.
There are still quite a few kinks to work out, but most do one or two tasks really well and other tasks ok. Facebook bots are somewhat hidden to the naked eye unless you know what to look for or go digging. So I decided to find a few that will make your life easier for different tasks.
To begin chatting go to the brand's Facebook page and click on the Message button. If any bots get too annoying check the settings and you can mute conversations or ask for help, menu, or commands, depending on the bot, and it will give you some options.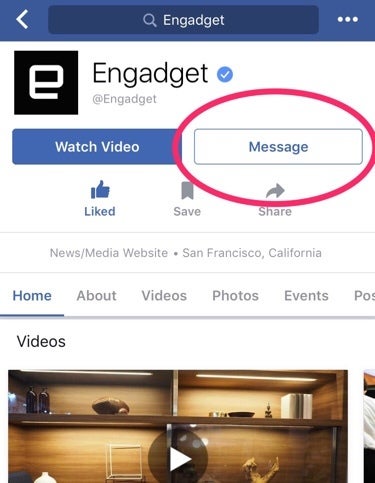 If it looks like the below images, it's a bot. If it doesn't it's probably not but message it if you want to find out. Bots will respond to you within seconds. The "Get Started" button is a sign you're talking to a bot.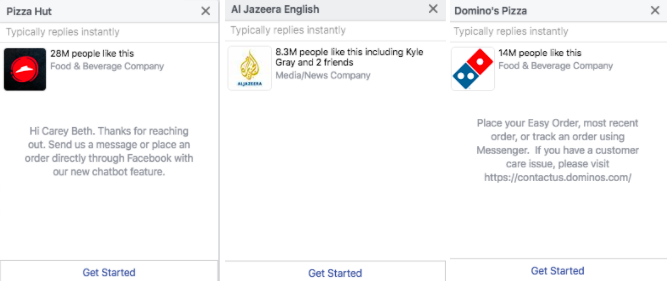 Tech and Gadget News - Engadget
This bot for Facebook Messenger delivers a daily digest with the day's top stories from Engadget. Search for any subject and see related articles, see the most popular stories within the hour, or the latest news, all within the Facebook Messenger platform. Users can type help at any time to receive commands if they forget.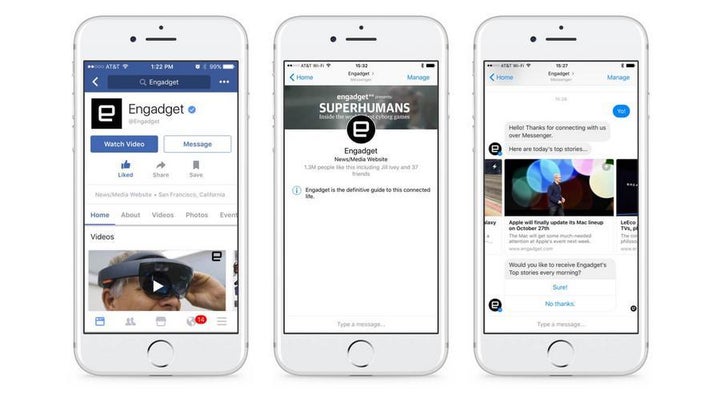 Sports - theScore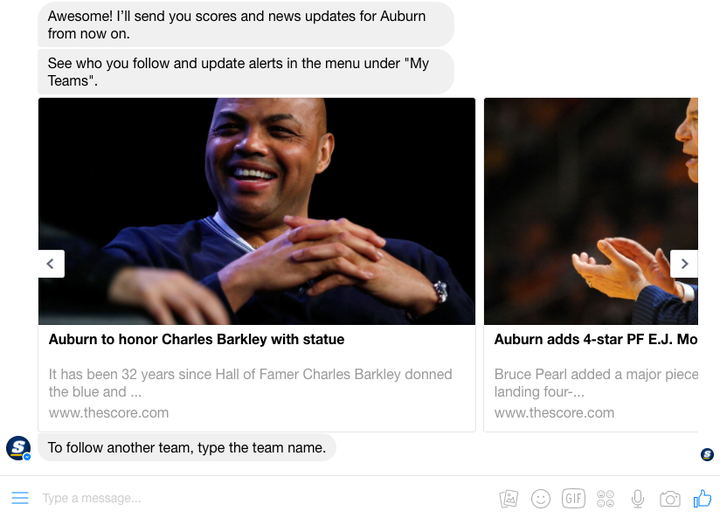 Shopping - eBay Shopbot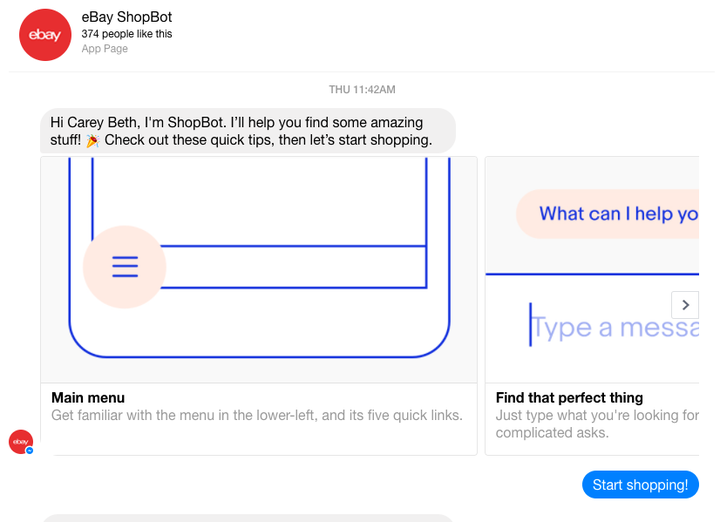 Weather - Hi Poncho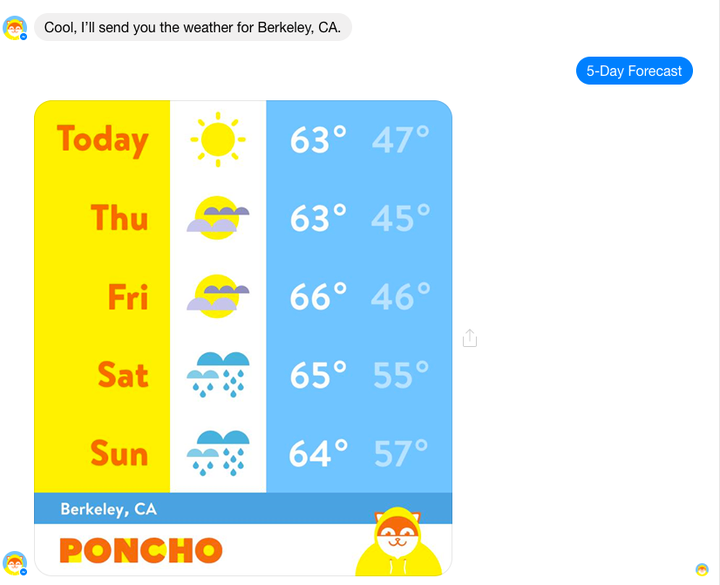 Dinner Ideas - Dinner Ideas Bot
Want dinner to be exceptional, but don't have any ideas? With the Dinner Ideas Bot you have an instant access to cook books in the simplest way possible, just by sending a message to it. Every day I get a dinner idea sent to me or ask for recipe ideas. Get Dinner Ideas now.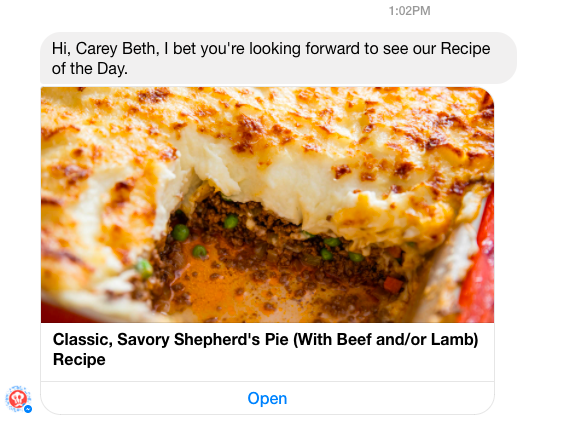 Related
Popular in the Community