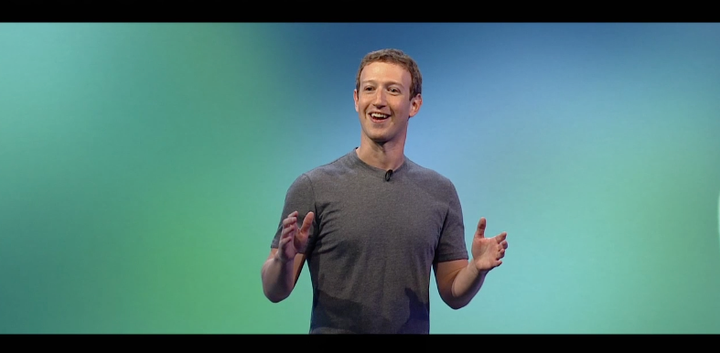 Mark Zuckerberg described a new vision for Facebook's Messenger app Tuesday -- and if you work as a telephone customer service rep, you're going to want to sit down.
As expected, the Facebook CEO unveiled new functionality for the popular messaging app that he says will allow businesses to develop "chatbots" that automatically serve customers. The overall idea is for the app's 800 million users to interact with businesses without actually needing to talk to -- ick! -- human beings.
Zuckerberg's announcement came during a keynote speech at the F8 Developer Conference, where Facebook unveils new technologies for engineers to work with.
"You probably interact with dozens of businesses a day, and some of them are probably very meaningful to you," he said. "But I've never met anyone who likes calling a business."
The pitch is a natural one to make for the CEO. He's said many times that Facebook's goal is to connect the entire world, and he claimed Tuesday that 60 billion messages are sent every day via the company's Messenger and WhatsApp programs. But a connected world doesn't necessarily need phone numbers.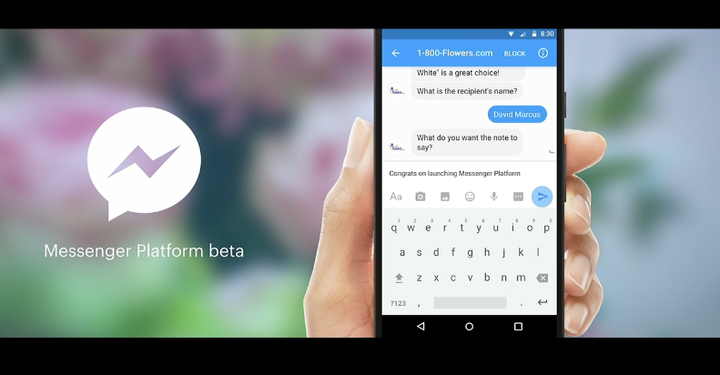 In theory, chatbots on Messenger would allow businesses to provide customer service without involving human workers. If you wanted to reach out to a business, you could do so via your Messenger app, rather than by looking up a phone number and calling.
For example, Facebook showed off a chatbot for 1-800-Flowers.com that automatically takes orders via Messenger. It says things like: "White is a great choice! What is the recipient's name?" You can tell the bot what you want the note on the delivery to say.
"To order from 1-800-Flowers, you never have to call 1-800-Flowers again," Zuckerberg said with a laugh.
In fairness, a lot of existing customer service features are already automated to some extent. Ordering flowers via Messenger is barely different from going to the 1-800-Flowers website and manually typing in your order -- chances are, many people have already given up on the idea of using the company's phone number. And of course you can already see the news without a human anchor reading it to you.
Still, make no mistake: Facebook is looking to plant a flag. If one thing was painfully clear from the company's press event, it's that Zuckerberg's ambition is for Facebook to own how people communicate with one another. He spoke not just about how Messenger can disrupt customer service, but also about planes the company is building to beam Internet service down to remote areas -- along with drones that can broadcast footage via Facebook's live video platform.
Until the kinks are worked out, you can rest assured that humanity still has a few good years left.
Related
Popular in the Community