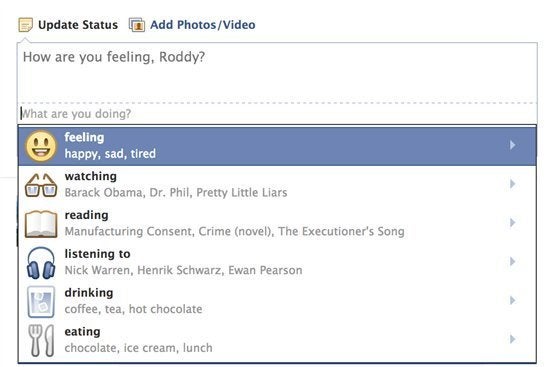 While we sometimes think of social media as a very new, recent phenomena, its roots go back more than a decade.
LiveJournal was founded in 1999 and MySpace in 2003. Remember them? I was active on both sites years ago, and so were millions of others.
Among the popular features that I remember most from my LiveJournal and MySpace days was the ability to set your mood. Both sites allowed you to do it.
TechCrunch reports that Facebook is testing this: the ability to add mood as a complement to the status update. You'll be able to update how you're feeling next to your status, but you can also tell others what you're reading, watching, listening to, eating or drinking. All of these have a mini graphic helping that part of the status stand out, like LiveJournal and MySpace used to do.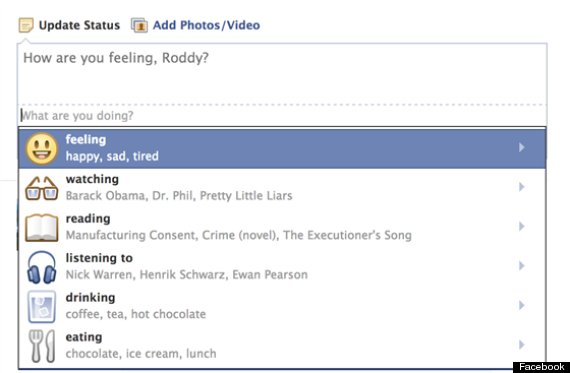 Why might Facebook be doing this? News.com.au has a sound theory: "Facebook wants to know everything about you." The additional meta-data can be incorporated into the new Facebook Graph Search or used for targeted advertising. Beyond that, it just looks nice and it helps posts stand out in the News Feed, so users will likely be a fan.
The hot topics on MySpace become especially interesting when mood is involved - giving the results a very emotional feel. In response to the failed airplane bombing on Christmas, the response on MySpace was very guttural, as moods displayed just how MySpace's members were taking the news. In more positive news, you can see reactions to movies or music, such as "Avatar" (See MySpace search for Avatar Movie) and get moods displayed alongside the messages, ranging from shocked, to inspired, rejuvenated and impressed.
LiveJournal used to have themes for moods, so you could really expressive creativity.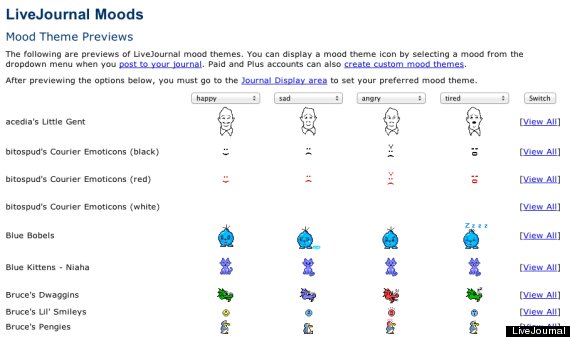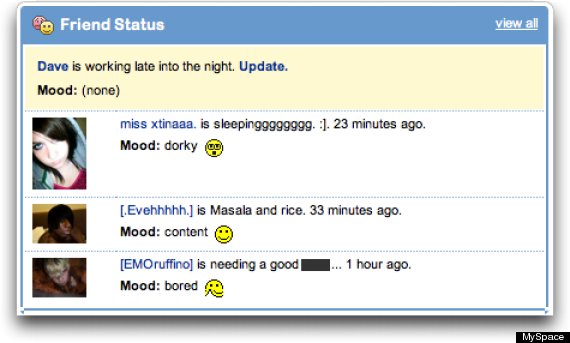 So what to think of Facebook bringing back an old-school social networking feature? Not necessarily a bad thing. I actually think it's nice and it can make one nostalgic. The only potential downside is the NewsFeed might get more crowded - every time something new is added Facebook loses the simplicity it used to be really well known for. But this is a simple feature enough that it may not be a big deal.
Related
Popular in the Community