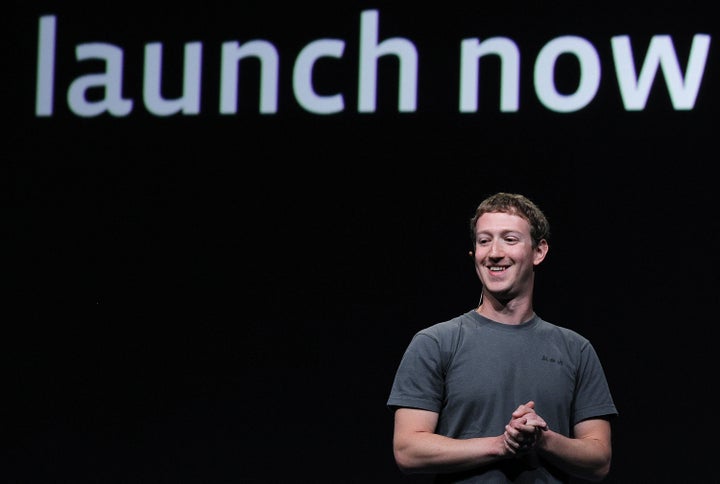 But what promises to be big business for Facebook could prove to be a burden for users, who will see any activity they take on certain Facebook apps published instantly on the social networking site.
Zuckerberg noted that the change to apps will allow users to share a "magnitude more" than before: not only does he see the potential for new industries such as "lifestyle" and "media" brands, to integrate social features in more robust ways, but the new Open Graph eliminates the need for an app to ask each time it posts to a user's stream.
This allows the process of sharing to become more automated and more frequent, which in turn gives Facebook a host of new data about its 800 million users that it can then leverage to sell and personalize ads.
But this wasn't what Zuckerberg highlighted during his keynote at the conference. Instead, the CEO focused on Facebook's users and the benefit this new category of apps will bring to them. He pitched these more social apps as a seamless way to share and as a source of "realtime serendipity."
"Spotify isn't going to have to prompt me every time I do something and it adds an activity to my timeline, so it's a frictionless experience," he said. "You discover a huge amount of new music this way."
Though the sharing settings will vary by app and Facebook allows users to control which friends see the updates posted by each app, as well as delete the posts, the change nonetheless underscores Facebook's continual willingness to push the limit on privacy. It furthermore highlights a new era in which Facebook will not have to ask each time it posts information about its users.
At the very least, there is the potential for some embarrassing personal preferences to come to light, such as a predilection for bad pop music or a compulsion for stories about Kate Middleton. Depending on what apps choose to integrate with Facebook's new Open Graph and in what way, there could also be far more intimate details that are revealed -- the Nike Plus app will offer a good deal about your fitness level, for example -- though of course users can deactivate an app any time they choose.
Even Facebook chief technology officer Bret Taylor took some heat for his taste for Kenny G, which came to light when Zuckerberg demonstrated how Spotify synced with Taylor's profile.
"Bret, we might have to talk about that after f8," Zuckerberg teased.
Some users had their reservations about Facebook's latest changes.
"It is getting kinda creepy now. Facebook wants to know everything. I might go buy a goat and live in a cave," tweeted @Gabriellala.
@EJC added, "Facebook is going to be so much better for creepy stalkers now."
Facebook's users could find themselves overwhelmed not only by how much they're sharing, but by how much others are sharing with them. PC Mag's Mark Hachman explains:
What a user does not have control over, apparently, is how to filter the ticker feed. In one example demonstrated by chief executive Mark Zuckerberg, a user playing the Facebook game "Words with Friends" was able to share each and every word the player played, with a link to the word and game board so that Zuckerberg could follow along in real time. Theoretically, a Facebook user with a large collection of socially-active friends will turn that ticker into a blur, with game moves, songs, videos, movies, articles, and other activities all contributing to the frequent updates. If brands are dependent on using the ticker to push their information, it's unclear how well that work.
What do you make of the changes? Are these new apps creepy or convenient? Are you excited about the new information you'll discover, or worried about what might come to light? Weigh in below.
Related
Popular in the Community