On Thursday, Facebook announced some major changes to its News Feed, the stream of content on the social network's homepage that first launched in 2006.
CEO and co-founder Mark Zuckerberg introduced the new News Feed as a "personalized newspaper" at a press event in Menlo Park, using that terminology several times. "We want to give people the best personalized newspaper we can," he said.
News Feed is getting a new design to reflect this. It's being simplified, taking up more real estate on the screen, with photos being given much more prominence. (HuffPost Tech's Bianca Bosker has written previously about why photos are so important to Facebook.)
This isn't the first time Facebook has used a newspaper analogy to describe News Feed. When it launched Top Stories in September 2011, the company wrote in a blog post News Feed would "act more like your own personal newspaper."
Here's a look at a story on the old News Feed compared to the new one: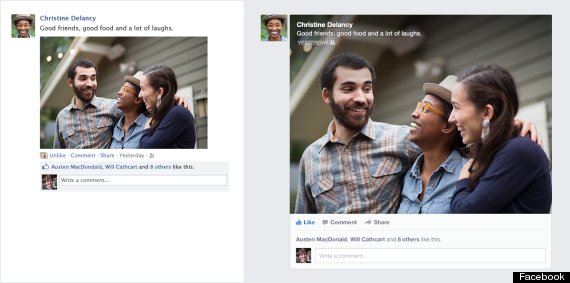 What's the idea behind Facebook's new personalized newspaper?
"It should have a broad diversity of content," Zuckerberg said, from well-known people, businesses and brands, to those close to you such as family and friends. "It should have a front page news section of top things going on and let you drill down into any topic you want."
Facebook engineer Chris Struhar discussed some of the different feeds you'll be able to browse. For instance, you can look at music-related posts only, events only, or who you're following only such as news organizations and sports teams. The "Following" stream will be sorted in chronological order so you can see everything being published, Struhar said.
"Because of the history of News Feed, it's easy to think about it as a single stream of content, but our goal for it is actually a lot bigger," Zuckerberg said about the ability to view different streams.
Julie Zhuo, Facebook's Director of Design, spoke about how photos will be played up in the new News Feed.
"We're really taking photos and putting them front and center, so they're more visual, more beautiful and more immersive," Zhuo said.
Facebook said it will begin rolling out the new News Feed today, but on a limited basis so it can collect feedback and make changes as needed. Tablet and mobile versions will be available in the coming weeks.
Related
Before You Go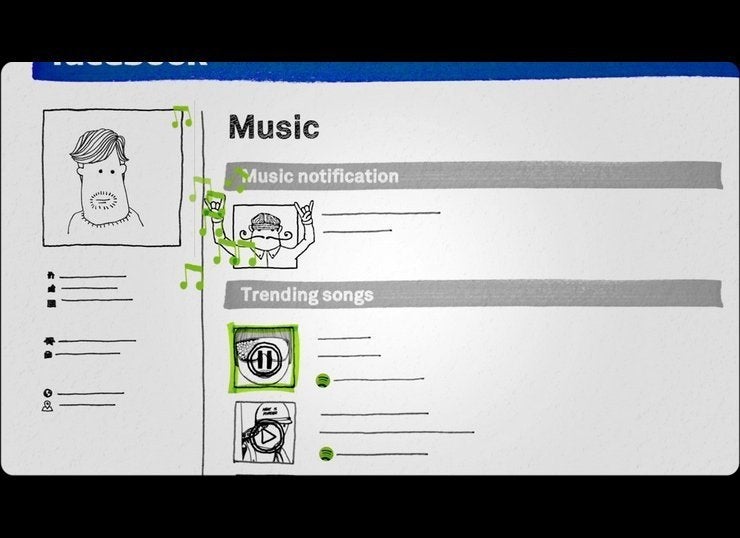 7 Ways You Might Be Oversharing On Facebook
Popular in the Community