A new Facebook feature has the potential to save lives.
The social network announced on Tuesday the arrival of a new tool that will allow people to share their status as an organ donor on their timelines.
As Zuckerberg explains, the project was inspired by Facebook members who have used the site to solve problems creatively. The CEO hopes this new initiative will spread awareness and encourage people to register as donors.
"People are using the same social tools that they're using just to keep in touch with people on a day-to-day basis to solve these important social issues," said Zuckerberg. "So, we figured, okay, well, could we do anything that would help people solve other types of issues, like all of the people who need organ donations in the world? And we came up with this pretty simple thing which we're hopeful can help out just in the same way that people have done all these other things."
In addition, it seems Zuckerberg was influenced by those close to him personally, including his girlfriend Priscilla Chang, who is currently studying pediatrics, and Apple's late co-founder Steve Jobs, who underwent a liver transplant before his death last October, reports the Associated Press.
"Today, more than 114,000 people in the United States, and millions more around the globe, are waiting for the heart, kidney or liver transplant that will save their lives," wrote Zuckerberg and COO Sheryl Sandberg in a May 1 blog post. "Many of those people – an average of 18 people per day – will die waiting, because there simply aren't enough organ donors to meet the need. Medical experts believe that broader awareness about organ donation could go a long way toward solving this crisis. And we believe that by simply telling people that you're an organ donor, the power of sharing and connection can play an important role."
To help spread awareness of this issue and share your organ donor status on your timeline, click on "Life Event," then "Health and Wellness." Choosing the "Organ Donor" option will allow you to fill in where and when you registered as well as share a personal story. As always, you can choose which groups of friends you would like to share your organ donor status with. Also, a link will be provided so you can officially sign up with an appropriate organ donor registry.
Check out Mark Zuckerberg's interview with ABC's Robin Roberts (above), then make sure to watch Facebook's video below to learn more about how the tool works and how you can start using it today. What do you think about this new initiative? Will you be sharing your organ donor status on your timeline? Let us know in the comments!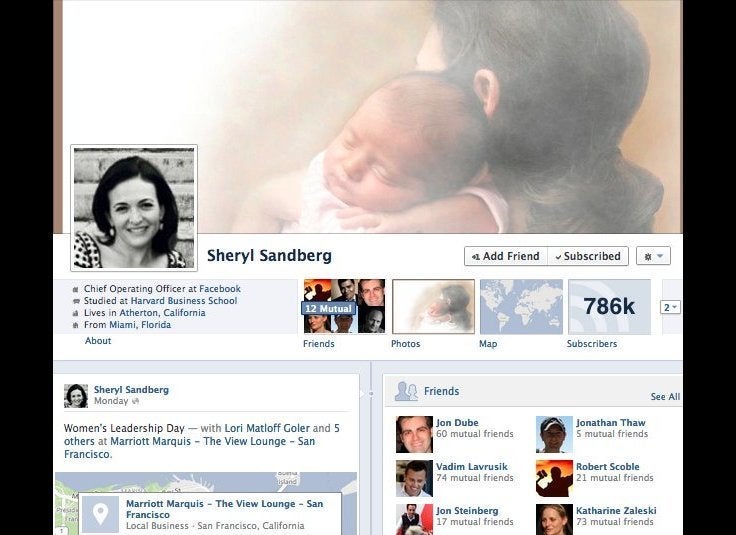 50 Techies To Follow On Facebook