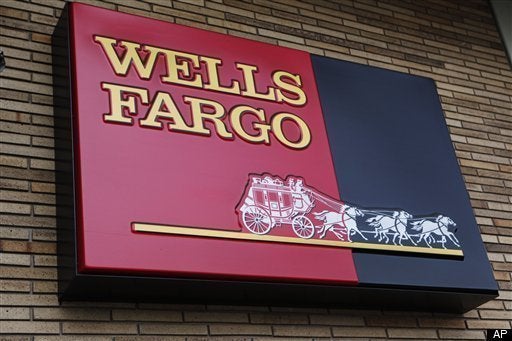 Acting to contain viral anger on a Facebook page called "Wachovia=Fail," a spokesman for Wells Fargo, Wachovia's parent company, announced today -- in a Facebook post -- that the bank is waiving and refunding all transaction fees related to donations for Haiti.
A 3% fee on certain donations to Haiti led college student Heather Lynn to create the Wachovia=Fail page on January 20. In his post on the page today, Edward Terpening explained: "You spoke and we listened and appreciate the feedback. This was a complicated issue on our end to address, so I'm sorry for the time it took for us to get back to you. It was never our intention to make money from fees charged on foreign transactions to help the victims of the earthquake in Haiti."
Terpening went on to outline Wells Fargo's response to the disaster, which now includes waiving the "international service fee" for donations to 19 Haitian relief agencies that Visa has identified, refunding the fees some donors have already incurred, waiving ATM, foreign currency and any other transaction fees applied by Wells Fargo for any transactions conducted in Haiti and the Dominican Republic, and waiving fees on consumer wire transfers to Haiti through June 2010.
The anti-Wachovia Facebook page that sparked this unprecedented response was created by college student Heather Lynn on January 20 and has since attracted over 3,000 "fans." In addition to posting angry comments about Wachovia's general policies, many of the group's members used the page to announce their decision to move their money to smaller community banks and urge others to do the same.
With today's Facebook announcement, Wells Fargo appears to be doing some damage control.
"We made these decisions in light of the devastation that the residents of Haiti have endured and the thoughtful Wells Fargo customers who cared enough to help," Terpening wrote. "Although I've read that some of you have closed your accounts with us, I hope we'll earn back your business."
Most fans of "Wachovia=Fail" responded to Terpening's announcement with enthusiasm, posting inspirational quotes and congratulations to Lynn for her achievement. Others decided to push their luck.
"Thanks Edward Terpening," one commenter wrote. "Can you now help the mortgage customers and improve customer service from Loss Mitigation department of Wells Fargo Mortgage?"
Popular in the Community