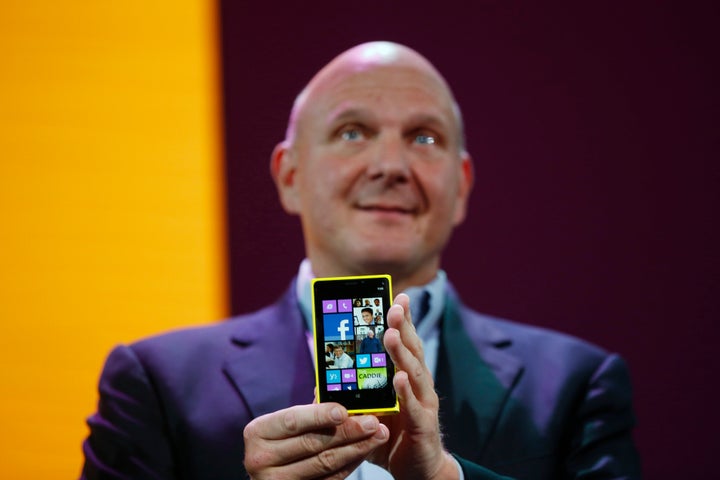 A phone designed around people, not apps. Re-thinking the phone in a way that mirrors our real-life interactions. Looking at the phone in a whole new way.
"Stay close to the people who matter." "Put people first." These are slogans Microsoft used to promote Windows Phone in August 2011. Facebook launched its first Facebook Home ad with this language: "We use our phones to connect with the people we care about" and "Your friends are always right there with you." See the promotional videos side-by-side below:
I wasn't the only one to spot the similarities during yesterday's press event. Microsoft Corporate Vice President of Corporate Communications Frank X. Shaw saw them as well, and he spoke out about it in a blog post critical of Facebook:
I tuned into the coverage of the Facebook Home event yesterday and actually had to check my calendar a few times. Not to see if it was still April Fools Day, but to see if it was somehow still 2011.

Because the content of the presentation was remarkably similar to the launch event we did for Windows Phone two years ago. When we sat down with a blank sheet of paper and designed Windows Phone, we put three words on the wall to guide the team: "Put People First.":
Right down to the language used introducing Facebook Home, it's strikingly similar to the thinking behind the Windows Phone. More evidence below:
It's really all about making the phone more people-centric, helping cut through the clutter of day-to-day life and focus just on those who you care most about.
Facebook, 2013: Mark Zuckerberg said this about "Chat Heads," a large part of Facebook Home:
Chat heads gives you this immediate personal connection to the people you care about.
Microsoft, 2011: Andy Lees, president of Microsoft's Windows Phone Division, said he was proud of Microsoft's innovation, moving away from apps and towards people:
We looked around and saw that smartphones were largely becoming application launchers, and consumers were left to navigate a sea of icons and a grid of apps. We looked to build all the core things that consumers want to do directly into the phone, and focus it all around people -- not icons.
Facebook, 2013: Zuckerberg said something remarkably similar yesterday:
Today, our phones are designed around apps, not people [...] We want to flip that around.
And based on Shaw's post, Microsoft's not too happy about it. He even went so far as to say if you want the "real thing" for a "people-centric" phone, you'd be better off getting a Windows Phone:
So, while we applaud Facebook for working to give some Android owners a taste of what a "people-centric" phone can be like, we'd humbly like to suggest that you get the real thing, and simply upgrade to a Windows Phone.