Facebook photos: nearly everyone's encountered them at some point or another.
The simple technology of upload a photo, tag it with your friends and share has in a significant way fueled Facebook's growth and become one of its central features. Facebook expects to have 100 billion photos by the end of this summer, according to the social photo app Pixable.
Facebook's photos feature has also gotten upgrades along the way. In February 2009, the "like" button was introduced. Later came the ability to tag brands. Some creative folks are finding new ways to use Facebook photos, for instance to customize their profile page.
So how did Facebook photos grow into the hit that they are? And what are some key moments in the history of photos? Pixable breaks it all down in the infographic below.
LOOK: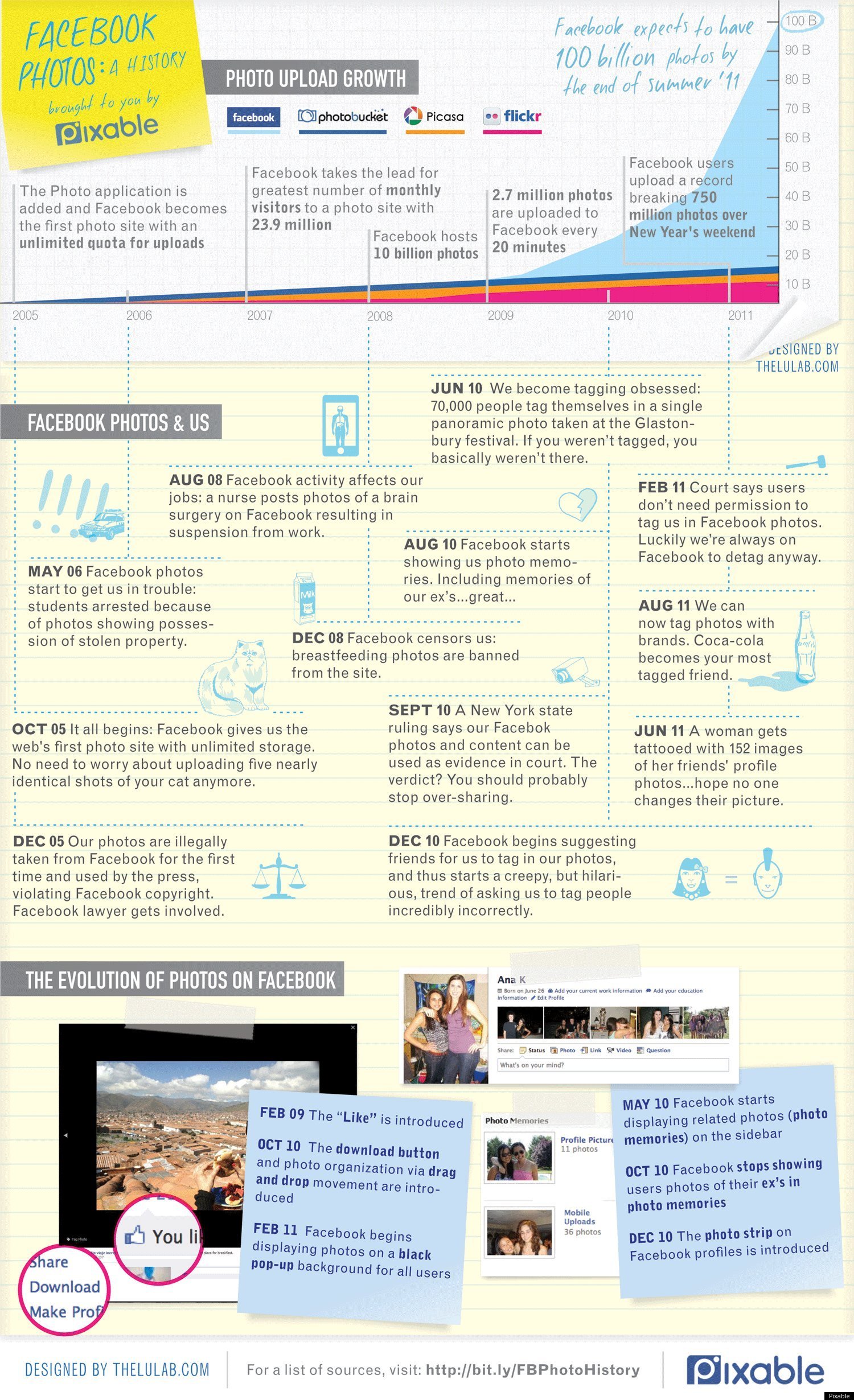 Popular in the Community