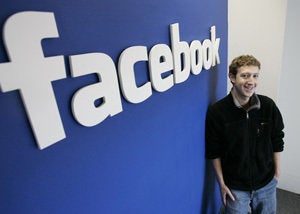 I opened up a Facebook account before 99 percent of your current users did. Now you have 350 million users, but I joined in May 2005 (you had 3.5 million in Sept. 2005), and I've been a loyal user through thick and thin.
I used Facebook when it was college only, opt-in only (meaning many schools had yet been represented at the time). As soon as my school was added, I joined.
I remember all the changes, the good and the bad: The backlash when it opened up to high schools, the controversies over design changes, the addition of applications and quizzes and gifts and all sorts of extra things. I remember when Facebook first went "public" -- meaning you no longer needed an .edu address and our moms and dads -- and everybody else -- started joining.
Not always thrilled with the changes you've made, I pretty much stuck with Facebook through it all. But lately, you're moving Facebook in a direction that worries me. You're not listening to your core users, to your base. You implemented sweeping changes with huge privacy ramifications, flimsily defending the adjustments as "[new] tools you need to share and control your information."
These aren't tools we need. These are tools to spread our personal data to more and more people than ever before -- by default. And to make it easier for advertisers to target us. These abrupt changes were a clear act of aggression against your entire user base. And I can assure you that you'll lose users, including myself, if you continue down this path.
Don't let the numbers get to your head; don't lose sense of reality. And it's easy for that to happen based on all of your milestones (congrats on all the success, by the way, seriously), from 30 million users in 7/07 -- 10 times the size when I first joined the network -- to global growth, acquisition talks, and beyond.
Because here's the thing, Mark. Behind all those numbers, and behind the dollar signs that may be in the back of your mind, there are people. Real people. Human beings. With lives. And friends. And family. And employers. And they're all connected on Facebook. And if the wrong piece of information gets to the wrong person, or if a private detail gets to a marketing company, or if criminals or stalkers find info they need to attack people, you will ruin people's lives.
Literally -- ruin people's lives.
Don't forget that any changes you make have a significant impact on everybody in the network. And if data isn't private by default, and if you go more and more in the public direction, people will withhold what they share.
Aren't the sharing/tagging photos, distribution of notes, Facebook wall messages, status updates, etc. what make Facebook great? Will people share personal details and private pieces of their lives in the form of photos and other media to strangers? I won't. I can bet many others won't either.
I know some of these changes, though you likely won't ever admit it, are due to the success of the open-platform Twitter -- all the press it's received and the growth it's experienced. And whether or not Twitter ever becomes a legitimate, major competitor to you that can overthrow your site altogether, I don't know.
I know that I only connect with people I know on Facebook, and I'm extra careful what I share because I know the different audience segments that monitor my info -- family, friends, work colleagues, former work colleagues, former classmates, etc., all people I know and have physically met at some point. On Twitter, I usually don't think twice.
That's what you want, right? You don't want people to think twice, you just want them to share. Yeah, maybe, but I won't ever do that on Facebook. I'm not going to change the way I use it just because you say to or anybody else says to. Instead, I'm going to slowly but surely stop using your service, if it continues in this direction and my profile will just sit there, like what happened to my MySpace page.
I'm not going to waste time revamping my entire Facebook presence, go back to old pictures and delete, untag, and get rid of my all private info on there. I'm not going to waste time deleting old wall posts or posts I've made elsewhere. I'm not going to waste time trying to understand new privacy settings or learning the "new way" of using Facebook.
No, I'm just going to go elsewhere.
You haven't lost me yet, Mark. I can understand why you made some of the changes you did recently. But once a champion of privacy concerns online, your latest statements are alarming. If you continue to head down the direction of handing private data online over to the public, the results, I can assure you, will be devastating.
You won't only offend your earliest, most loyal users like myself, but the new folks you've generated the last few years as well. And your core base remains strong -- those who started on Facebook as college kids, to meet classmates, share class schedules, and network. My peers and I use it more now than ever. But we use it still with the understanding that if you aren't friends with someone or they aren't in your network, data can remain private. There's ways to withhold information. Don't change this.
Based on your growth and the potential for years to come, why take steps backward now? Continue to make Facebook a trusted, private network, and go-to destination on the Web for personal data, a place people know will keep their information safe.
Being "open" makes sense for Google. It makes sense for Twitter. But for a place stashed with private information, I don't agree change is "unavoidable" as Pete Cashmore of Mashable suggests (sorry Pete, love your site, just don't agree with you here). Yeah, that's the "Web" trend but it shouldn't be the trend for Facebook.
You're a site that stores the most private of data, so be careful. Don't mess with people's lives. For Facebook, "open" is not the way to go. Unless you want it to be a site filled with phonies, fake lives, and garbage. Period.
With good intentions and utmost respect,
Related
Popular in the Community