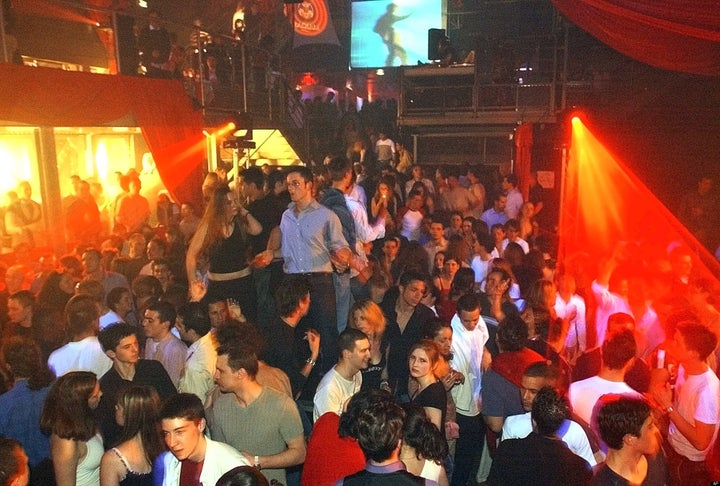 A group of North Shore teens proved to be rather capable publicists last weekend, bringing nearly 1,000 teenagers to a warehouse party by promoting the event on Facebook.
TribLocal reports that Buffalo Grove disc jockey Ryan Levin hired three freshmen from Highland Park and New Trier high schools to help him bring his Mobile Teen Dance Club to the Warehouse Gym & Boxing Club in Highland Park. The teens spread the word on Facebook, and at one point there were about 800 youths in the warehouse with an additional 150 waiting outside.
The space is rented occasionally for youth parties that feature music, and security also monitors the premises, according to Highland Park Patch. Police were called when a parent dropping off his child became concerned about the swarm of teens.
"It just got kind of out of hand," Levin told CBS. "We were prepared for 600 to 800 kids, not over 1,000."
Police shut down the party due to overcrowding concerns.
Though the parties are meant to be a fun, drug and alcohol-free outlet for otherwise bored high school freshman, six teens were found to be under the influence of alcohol, according to CBS. They were taken into custody and turned over to their parents.
"They are good kids that aren't drinking or doing drugs, so I thought why not throw parties where they can come," Levin told CBS. "Only (six) kids were found to be bad apples. The whole idea behind it is to promote a fun, safe party, without the use of alcohol or drugs."
The last party Levin threw in Highland Park drew only 450 youths. He credited the savvy Facebook promoters for the boost in attendance. He also said he would work with the police department to make sure intoxicated teens were not allowed inside future events.
Popular in the Community