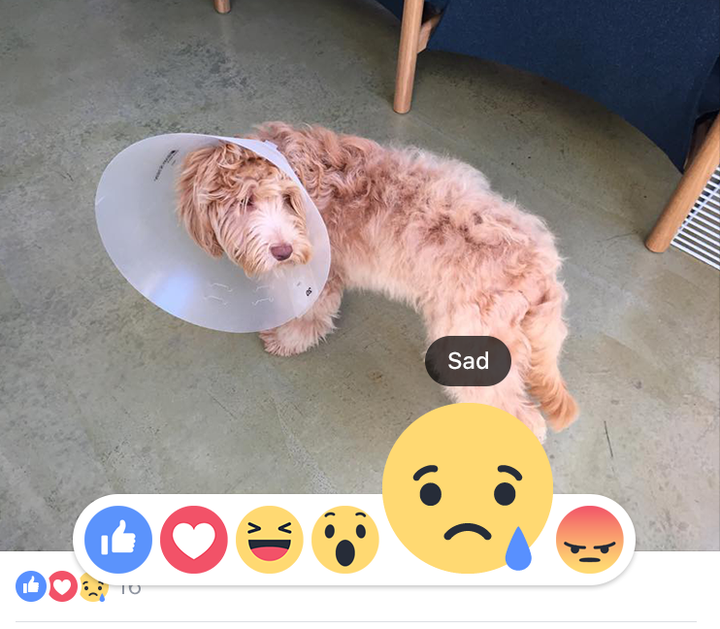 "Liking" something on Facebook is about to be a bit passé.
Sure, you can still "like" links, photos and status updates, but you'll also be able to select more specific emoji-based reactions to communicate "Love," "Haha," "Wow," "Sad" or "Angry." A "Yay" reaction was previously tested but apparently axed for the final version.
Sammi Krug, a product manager at Facebook, told The Huffington Post that the update is launching simultaneously on the network's iOS, Android, desktop and mobile web versions.
Here's how it'll work. On mobile versions, you can tap and hold on the redesigned "Like" button to see the full range of available emotions. If you're on a computer, just hover your mouse over the redesigned button. Tap or click on the emotion you want to use and it'll join a new summary box at the bottom of whatever you're reacting to.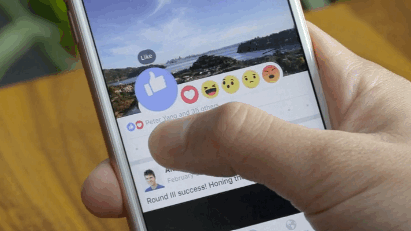 What This All Means
If this feels like a fluffy update to you -- well, guess again. Facebook's iconic "like" button has been a staple on the platform since 2009, meaning it's been around for the majority of the social network's lifetime. To reiterate, the reactions aren't outright replacing the "like" feature, but one could theoretically use Facebook without ever selecting that little blue "thumbs up" now.
In a sense, your wordless interactions on Facebook just got about five times more nuanced. You can now express that you love content, that you think it's hilarious, that it outrages or surprises you without ever typing a word.
"Our job is to give people tools to express themselves no matter where they are," Krug told HuffPost.
Still, language barriers exist, though Facebook has been trying to knock those down since 2011 with an automatic translation tool. A few emoji-based reactions may not let you have a conversation with someone who doesn't understand your language, but they certainly will help you respond with a bit more precision to something you see in your News Feed.
They can also let you react to your friend's grandma dying without saying you "like" it, which is nice.
"Reactions" might augur more substantial changes, too. Krug told HuffPost that while they won't have an immediate impact on Facebook's algorithm -- which decides what kind of content you see in your News Feed -- they could someday, once the social network has gathered enough data on how people use them.
So, maybe use that "angry" reaction sparingly.
Popular in the Community