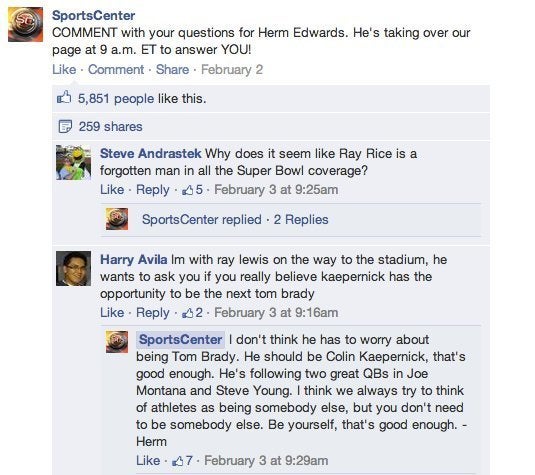 Facebook comments, particularly on popular threads, can easily get confusing.
Who's responding to who? If you address Mike, and there's more than one, which Mike do you mean? Where's the context when you need it?
The social network has addressed that with a new commenting feature: replies. And along with them comes threaded comments.
It had been testing the functionality for months and now it's officially rolling out.
Here's what it looks like: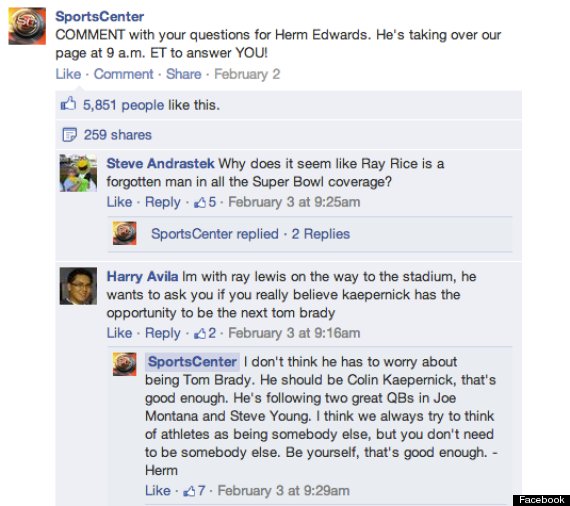 To start, Facebook is rolling the feature out to Pages, and that makes sense, as Pages often get the most engagement. It remains to be seen how useful the functionality would be for regular profiles.
It is experimenting with some profiles too though. TechCrunch notes that individuals with more than 10,000 followers will get reply functionality for their threads.
The way it works currently is "the most active and engaging conversations" bubble up to the top, Facebook's Vadim Lavrusik explained in a blog post. Any given thread may also appear different for each user depending on their connections (for example, comments made by friends may go to the top).
When the page or person who started the thread responds, their comments are highlighted. For example in this thread, you can see clearly, "Arianna Huffington replied" under certain comments.
You can also "like" individual replies or mark them as spam.
Facebook will likely closely monitor how its users interact with the new reply functionality and make tweaks based on feedback. It's not inconceivable that if engagement increases and Facebook gets good feedback, it could eventually become universal for all comment threads on Facebook. That said, it takes a little getting used to at first, as we're so used to comments being sorted chronologically.
One thing is for sure: It changes the dynamics of Facebook comments and allows conversations to really come to life. Related, GeekWire's Taylor Soper brought up a good question, "Will Facebook's new reply feature replace Reddit AMA?" We shall see.
Popular in the Community