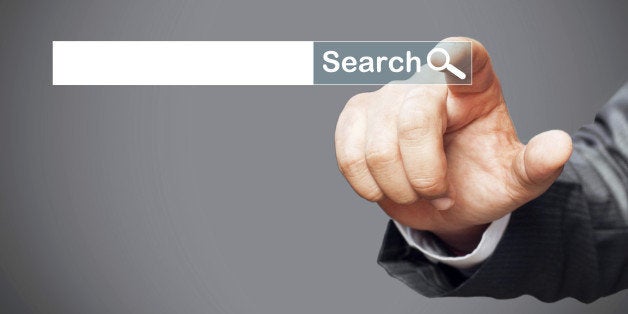 Your neighbors are throwing their annual over-the-top New Year's Eve party and you want to wow everyone with an award-winning sweet potato soufflé pie recipe you remember reading last year on Facebook.
But you can't remember who posted it and if the recipe called for ground ginger or fresh ginger.
Up until this past week, the ability to search for Facebook information that one of your friends posted was impossible, and the only way to find it required knowing the person who wrote it and scrolling through all of their posts; a very time consuming task.
Now those in the United States using Facebook on a desktop, or with the iPhone app, can find anything that has been shared with them. Other countries should have the option in a few months. Just type what you remember from the post you want to find and Facebook will give you back several results by posts, people, photos, pages, places, groups and even events.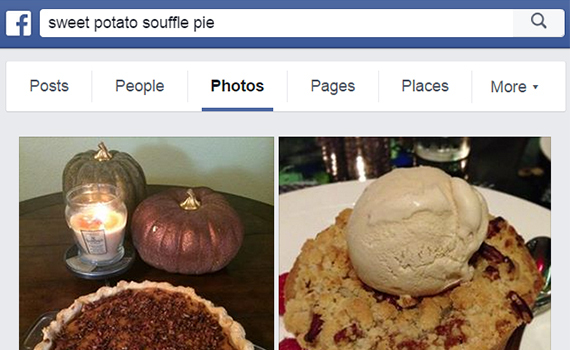 So search for those award-winning recipes or that cool gadget a friend mentioned that you think your spouse would like. Your scrolling days are over.
The same way that you will be able to find posts and photos that have been shared with you, your friends will be able to find your content, even your old embarrassing photos.
If you need to review the privacy settings of your content, go to your Facebook profile, select the "activity log," then click on "your posts" and you will see who has access to your posts. If you need to make changes, open the post menu, the small "v" on the right hand side, select "edit privacy" and select one of the three options: public, friends or more options.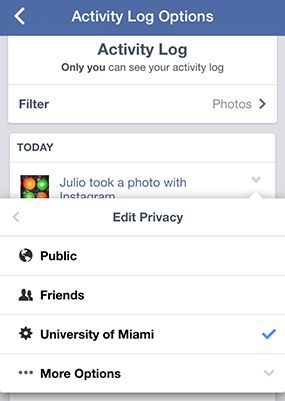 The more options menu is where you will be able to share a photo to a smaller group of friends, if you have them as a list. In my case, all of my content is public, but I have a list of friends from college. If I only want to share a photo with them, under more options I can select that list and only those friend will be able to see it, or find it later with the new Facebook Search.
As you create content, add proper descriptions to help your friends and family understand your content now. This content optimization will also help them if they use Facebook Search in the future.
Don't just add a photo and say, "This is an amazing park." A better description would be "Great snorkeling at Biscayne Bay National Park. The park has one of the largest #coral reefs in the world." If you use hashtags, all users, even those that are not your friends will be able to find your content.
As far as the sweet potato soufflé pie recipe I was searching for, I need 1/4 teaspoon ground ginger and one 2-inch piece peeled fresh ginger, thinly sliced. Thanks Facebook Search!
Are you optimizing your content to take advantage of Facebook Search? How about the content for your business page? While I was searching for the sweet potato soufflé pie, I also found posts from a local TV station and a restaurant that mentioned what I was searching for. Increase the users that can find you by making your content public and use the keywords people search for. Do you have shareable content on your personal page and your business page that match what users are searching for? Add your comments below.
Julio Fernandez is Vice President of Search Marketing & Analytics for SocialShelfspace.com, a marketing agency that combines search engine optimization with influencer outreach to deliver measurable effects. His previous posts covered Google's Knowledge Graph as well as Facebook graph Search and privacy issues. When not working on a search optimization project, Julio is looking for new recipes to try, and uploading food photos to Facebook.
Calling all HuffPost superfans!
Sign up for membership to become a founding member and help shape HuffPost's next chapter