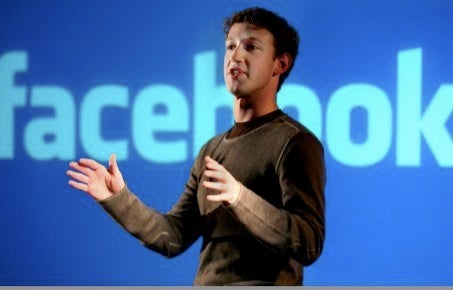 NEW YORK -- It may soon become a lot easier for startups to raise capital -- and avoid the regulatory scrutiny and costs associated with going public.
The Securities and Exchange Commission is weighing changes to limits on the number of shareholders a private company can have before being obligated to open its books to the public. That's according to a letter from SEC Chair Mary Shapiro to Rep. Darrell Issa (R-Ca.) seen by the Wall Street Journal.
Currently, private companies are limited to a maximum of 499 shareholders before being subject to stricter financial reporting requirements. Private share sales, however, are often limited to so-called "accredited investors," or those with a net worth of $1 million. Shares of privately held companies can also be traded on private stock exchanges like SecondMarket and SharesPost, which are also only open to accredited investors.
Lifting limits on the number of shareholders private companies can have could lead more companies to stay private for longer. Critics say this will mean less information for investors and would only allow high-net worth investors to buy in to the next Facebook or Zynga, two of the most valuable social media startups in the world.
"If you're starting a small private company in the United States, the only people you can solicit for money are these so-called accredited investors," said Mike McGrath, CEO of real estate start-up Nelbee. The shareholder limits are strangling small businesses started by people without extensive connections to high-net-worth individuals, he added.
"So far, we've been able to bootstrap on our own. But, unless you're hooked into that world, it makes it much more difficult -- which is where the inequities come in," said McGrath. "It doesn't make sense for all the small business owners that are starting out and have people out there -- with the expertise, ready to invest -- that just don't qualify under all these arcane rules."
Investors and startup founders say current regulations weigh heavily on fledgling private companies. While companies don't have to hold an initial public offering (IPO) when they exceed the 499 shareholder cap, they do have to file regulatory documents with the SEC.
The Sarbanes-Oxley Act, for example, was passed into law in 2002 in the wake of accounting scandals at firms like Enron and WorldCom, and designed to protect shareholders. But critics of the act have long bemoaned its disclosure requirements, arguing that going public is now too expensive.
Fewer regulatory hurdles and more access to private capital would increase innovation, says Carrie Merritt, who works with startups as the director of public relations at Silicon Valley Bank. "Policies that ease the administrative burden on tech and life science start-up companies enable them to continue to innovate and attract the capital they need to grow," she wrote in an email to The Huffington Post.
However, changing the rules may allow large private companies to keep investors in the dark, said Lawrence Goldstein, founder of investment firm Santa Monica Partners. "It's an outrage to call a company like Facebook -- which is worth billions -- a tiny, private company, and change the rules just to protect them," he said.
Goldstein was referring to the social-networking giant's Goldman Sachs debacle, which New Yorker scribe John Cassidy said made a "a mockery" of the SEC. Facebook was on course to raise to raise $1.5 billion from private shareholders when Goldman Sachs offered to let wealthy clients buy into a special fund, which would own shares in the social networking giant.
Despite potentially having thousands of investors, the Facebook fund counts as one shareholder. After intense media scrutiny, Goldman Sachs decided to limit buy-ins to the fund to clients outside the U.S.
The National Venture Capital Association is generally supportive of the SEC's tentative move, but noted that IPOs are still investors' ultimate goal. "That's where the most economic benefit is realized: for the U.S., for venture capitalists and for innovation," said Emily Mendell, a group spokesperson, pointing to a NVCA study which found that 90 percent of job growth at companies happens after they go public. "That's also when a venture capitalist can exit a company, so they an invest in other companies, which is the ultimate goal," she added.
Popular in the Community