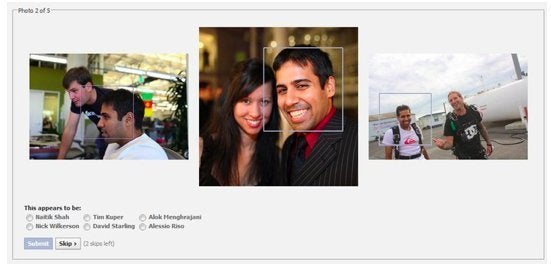 There are some important changes that Facebook users should be well-acquainted with so they can protect themselves and their information on the social network. We've spelled out everything you need to know about the new tools below.
The first new feature, HTTPS-enabled browsing, will let users create a secure connection, even if their network is insecure.
HTTPS will help protect password stealing on public networks, as well as protecting you against programs like Firesheep, a Firefox plug-in that lets you log in to other users' Facebook, Twitter and Tumblr accounts (to name just a few).
HTTPS can slow down browsing, but the difference is often negligible--Gmail is HTTPS protected and still speedy. But more importantly, Facebook does not automatically enable HTTPS browsing. If you want to make sure that the lurker at your local cafe is not secretly peeping at pictures of your grandma drinking champagne from a cowboy boot, you have to change the settings yourself.
First, you go to "Account" on the upper right of your screen, and select "Account Settings." From there, you go down to "Account Security" and click "Change," which will allow you to enable HTTPS browsing. It will also let you receive an email when a new computer or device logs into your account, if you so choose.
Facebook's second security update is an authorization feature--"social authentication"-- that will activate if suspicious activity occurs on your account (logins in Beijing and Berlin one hour apart, for example) and is intended to verify that your account belongs to you and has not been compromised.
Facebook will test your identity by asking you to identify pictures of your friends, in a personalized update of more familiar CAPTCHA technology. "We will show you a few pictures of your friends and ask you to name the person in those photos. Hackers halfway across the world might know your password, but they don't know who your friends are," Facebook explained in a blog post.
Check out Facebook's social authentication feature below:
Calling all HuffPost superfans!
Sign up for membership to become a founding member and help shape HuffPost's next chapter