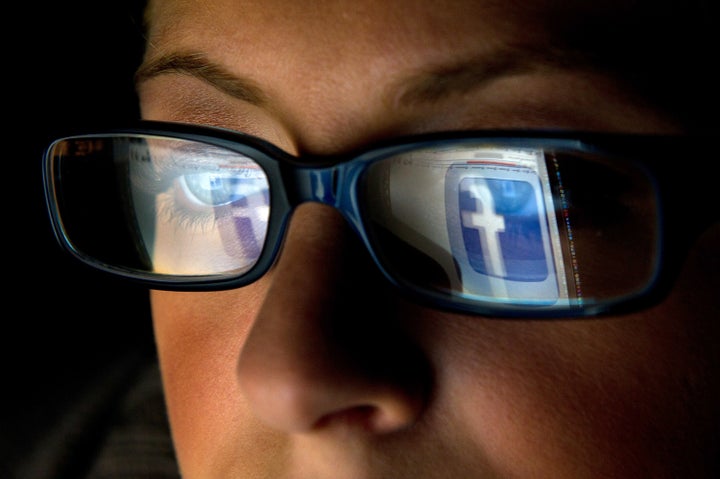 Scroll through your Facebook feed and you're likely to endure artful photos of people's lunches, statuses bragging about European vacations, and plenty of vague emotional broadcasting ("So upset right now.")
It turns out the people posting this anodyne material may be more likely to have anxiety or alcohol problems than the people who tend to stay away from the site altogether.
A new study conducted by Russell Clayton, now a doctoral student at the University of Missouri School of Journalism, found that college freshmen who were anxious or drank to excess were more "emotionally engaged" with Facebook than average students.
A university press release details the study, which was originally published in the Journal of Computers in Human Behavior.
Clayton asked 225 students about their "perceived levels of loneliness, anxiousness, alcohol use, and marijuana use" as well as their level of Facebook engagement.
The anxiety piece of the study seems intuitive. "People who perceive themselves to be anxious are more likely to want to meet and connect with people online, as opposed to a more social, public setting," Clayton said.
As for alcohol, Clayton explained that "when people who are emotionally connected to Facebook view pictures and statuses of their Facebook friends using alcohol, they are more motivated to engage in similar online behaviors in order to fit in socially."
Since alcohol is considered socially acceptable, Clayton theorizes, people who drink a lot may feel a pull toward social networking. Marijuana, on the other hand, is not considered as normative, and people who use it reported less Facebook connectedness.
Studies on the mental state of Facebook users are nothing new. In 2010, researchers found, perhaps unsurprisingly, that people who use the site heavily are more likely to be narcissistic than others.
And whether Facebook is a healthy venue for anxious people is hardly obvious. A 2012 study found that simply using the site makes many people anxious.

Related
Popular in the Community