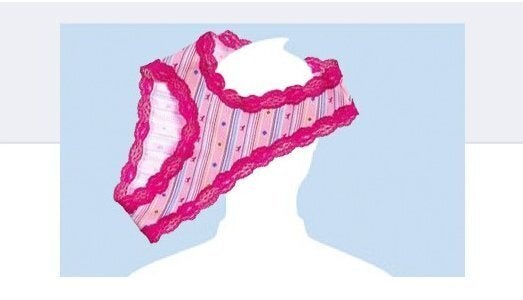 UPDATE 10:32 AM ET 3/26/10: Facebook has dismissed the link between the Facebook and syphilis.
A statement released by the social networking claimed that 'The assertion that Facebook is responsible for the transmission of STDs is ridiculous,' adding, 'Facebook is no more responsible for STD transmission than newspapers are responsible for bad vision.'
---According to a report published in a slew of publications--including the Telegraph, Sun, and Daily Mail--British health experts have linked Facebook to a rise in syphilis, a sexually transmitted disease, in the UK.
The Telegraph explains the NHS' findings:
The virus has increased fourfold in Sunderland, Durham and Teesside, the areas of Britain where Facebook is most popular, because it has given people a new way to meet multiple partners for casual sexual encounters.

Professor Peter Kelly, director of public health in Teesside, said staff had found a link between social networking sites and the rise in cases, especially among young women.
'I don't get the names of people affected, just figures. And I saw that several of the people had met sexual partners through these sites,' Professor Kelly said. 'Social networking sites are making it easier for people to meet up for casual sex. There is a rise in syphilis because people are having more sexual partners than 20 years ago and often do not use condoms.'
Not so fast, says TechCrunch, which tells people to 'calm down,' because 'Facebook doesn't cause syphilis,' arguing that the NHS' facts are 'nebulous at best.'
A Facebook spokesperson told TechCrunch the link between Facebook and syphilis is 'ridiculous:'
While it makes for interesting headlines, the assertions made in newspaper reports that Facebook is responsible for the transmission of STDs are ridiculous, exaggerate the comments made by the professor, and ignore the difference between correlation and causation. As Facebook's more than 400 million users know, our Web site is not a place to meet people for casual sex - it's a place for friends, family and coworkers to connect and share.
Related
Popular in the Community